About The Canadian Children's Opera Company
Our Mission, Vision, Values
MISSION
The Canadian Children's Opera Company empowers young voices from diverse communities and abilities by providing transformative music education and professional performance opportunities.
VISION
To be the leader in children's music education and performance that connects and inspires through artistic storytelling while building a community of confident, resilient, empathetic young people.
VALUES
Passion – truly committed in heart, mind, voices and movement
Teamwork – seeking ways to work inclusively, respectfully, and collaboratively
Creativity – giving time and space to discover our own voices and embrace new possibilities
Diversity – in our artistic expression and our community
Mastery – demanding the best in ourselves, each other and how we tell stories
Our Story
Empowering young voices since 1968
Since its founding 55 years ago, the CCOC has grown from a single chorus to a company that expands over six choruses, reaching hundreds of young people and their families annually through its outreach initiatives, professional self-produced operas, commissioning new operas specifically for young voices, and performances and collaborations with other renown artists and leading arts organizations in Canada – including regular appearances with the Canadian Opera Company, and major recording projects like The Monkiest King by composer Alice Ho (2018).
Nurturing young people's growth and development in becoming confident, kind, empathetic, community-minded, and curious humans, deepening their interest in opera, music and storytelling, and empowering their voices, drives our work. 
During a young person's time at the CCOC they work alongside professional conductors, drama coaches, directors, collaborative pianists, and other guest artists as they explore the many facets of opera. They unlock the power of their voices while learning how to sing healthily and expressively; developing strong vocal, performance, and musicianship skills; and journey towards their full potential by learning about themselves and the world around them through storytelling and music. 
The CCOC has a deep and rich history of providing exceptional music education and performance opportunities for young people from all walks of life. We can't wait to share our full story with you soon.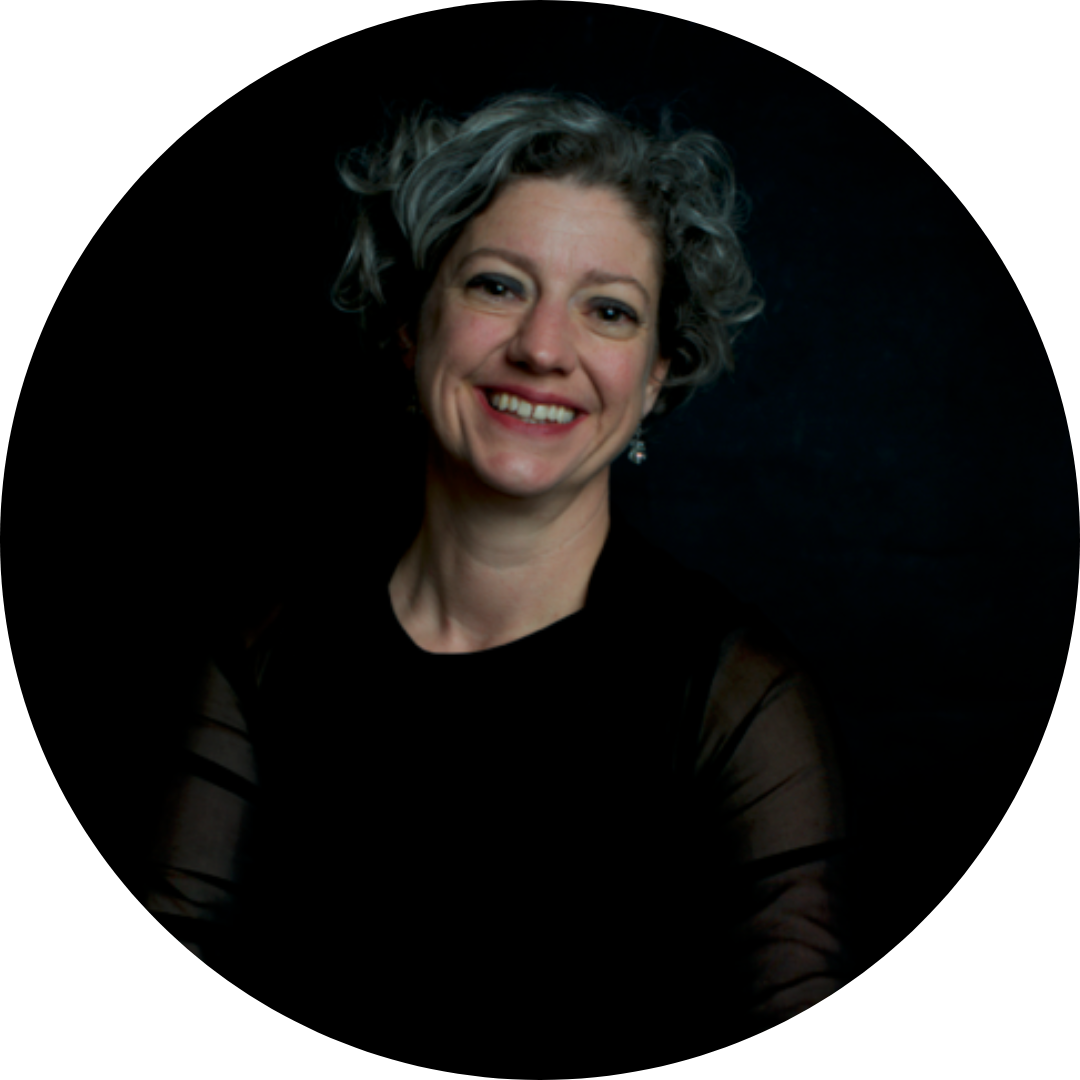 Teri Dunn
Music Director & Conductor, Principal Chorus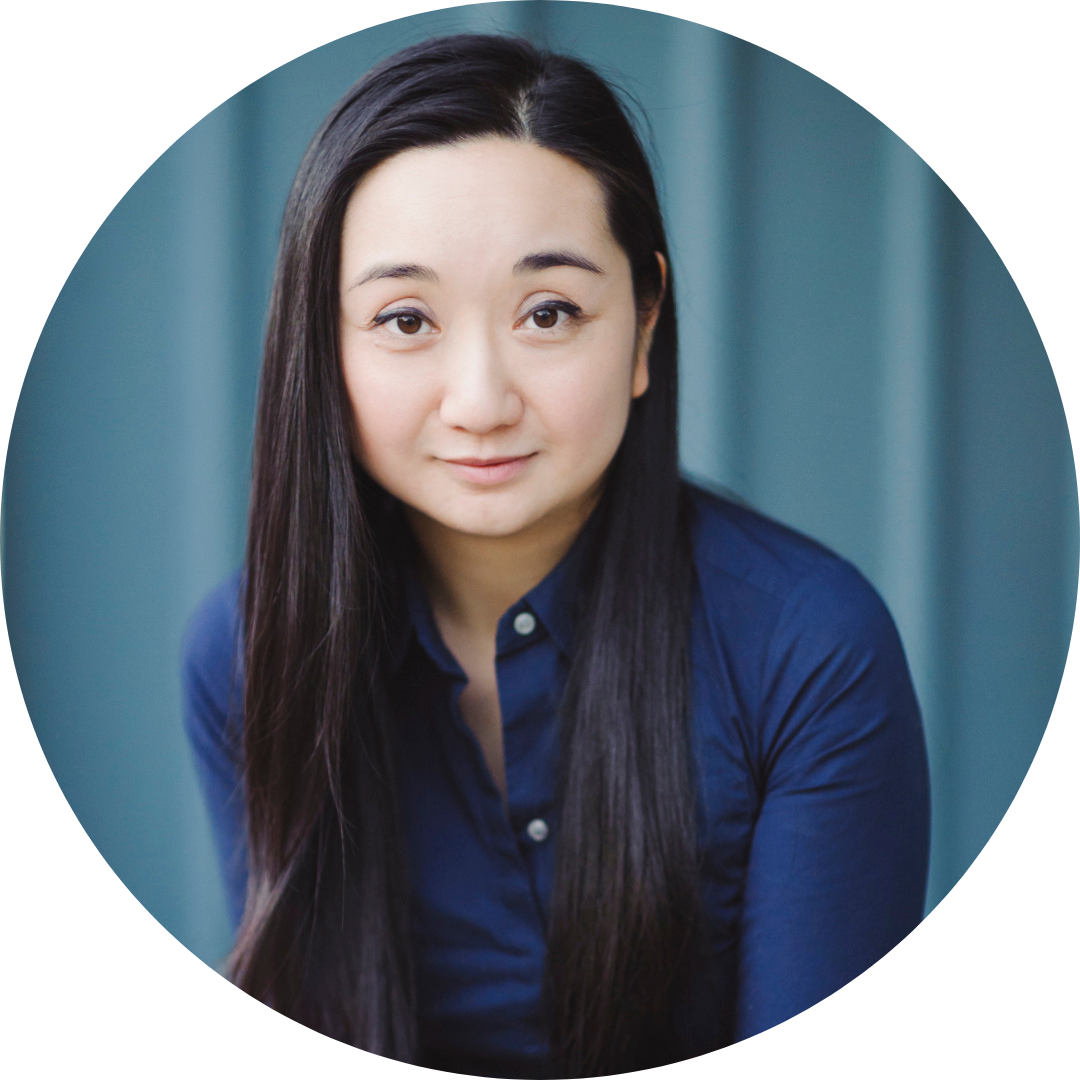 CHERYLL CHUNG
Conductor, Youth and Intermediate Choruses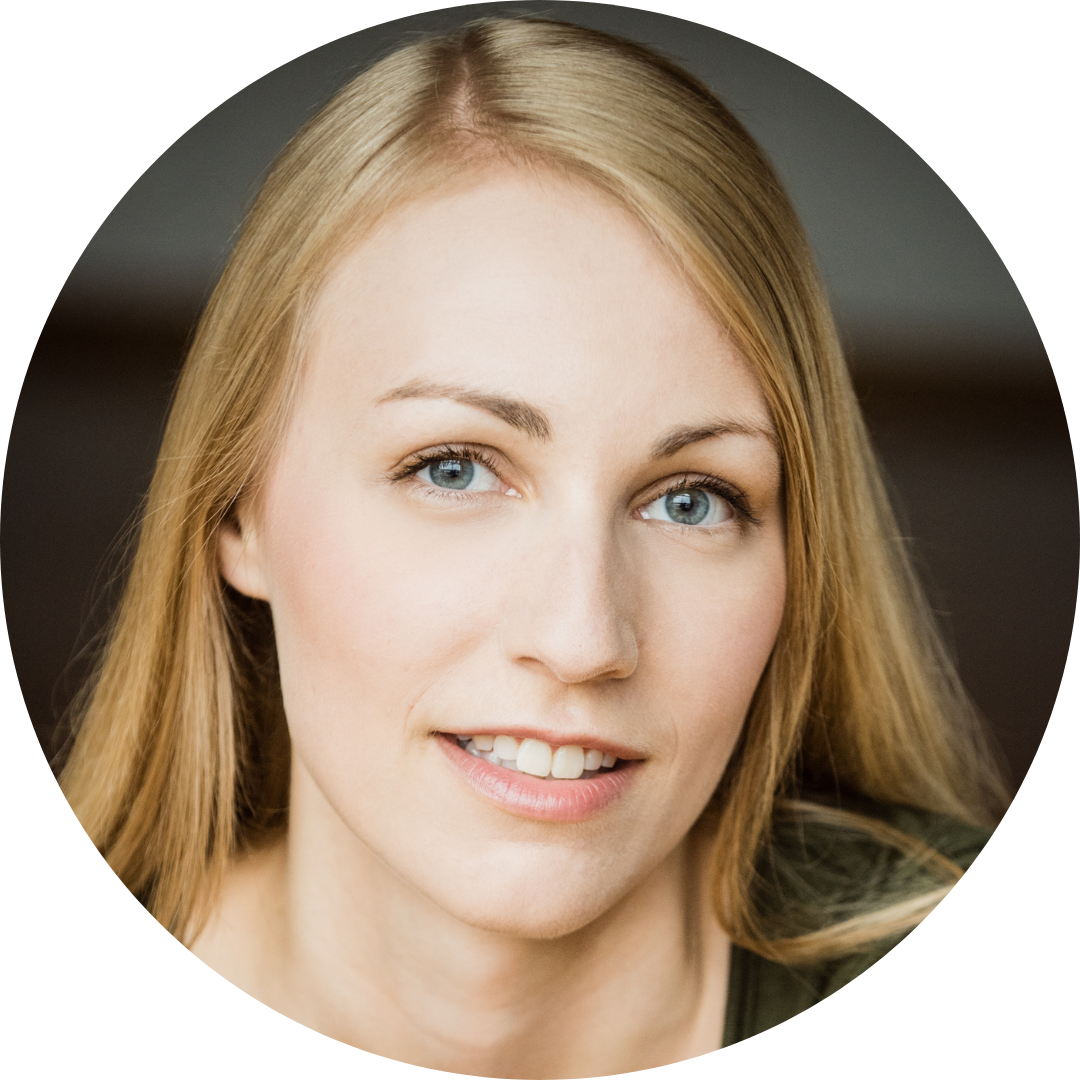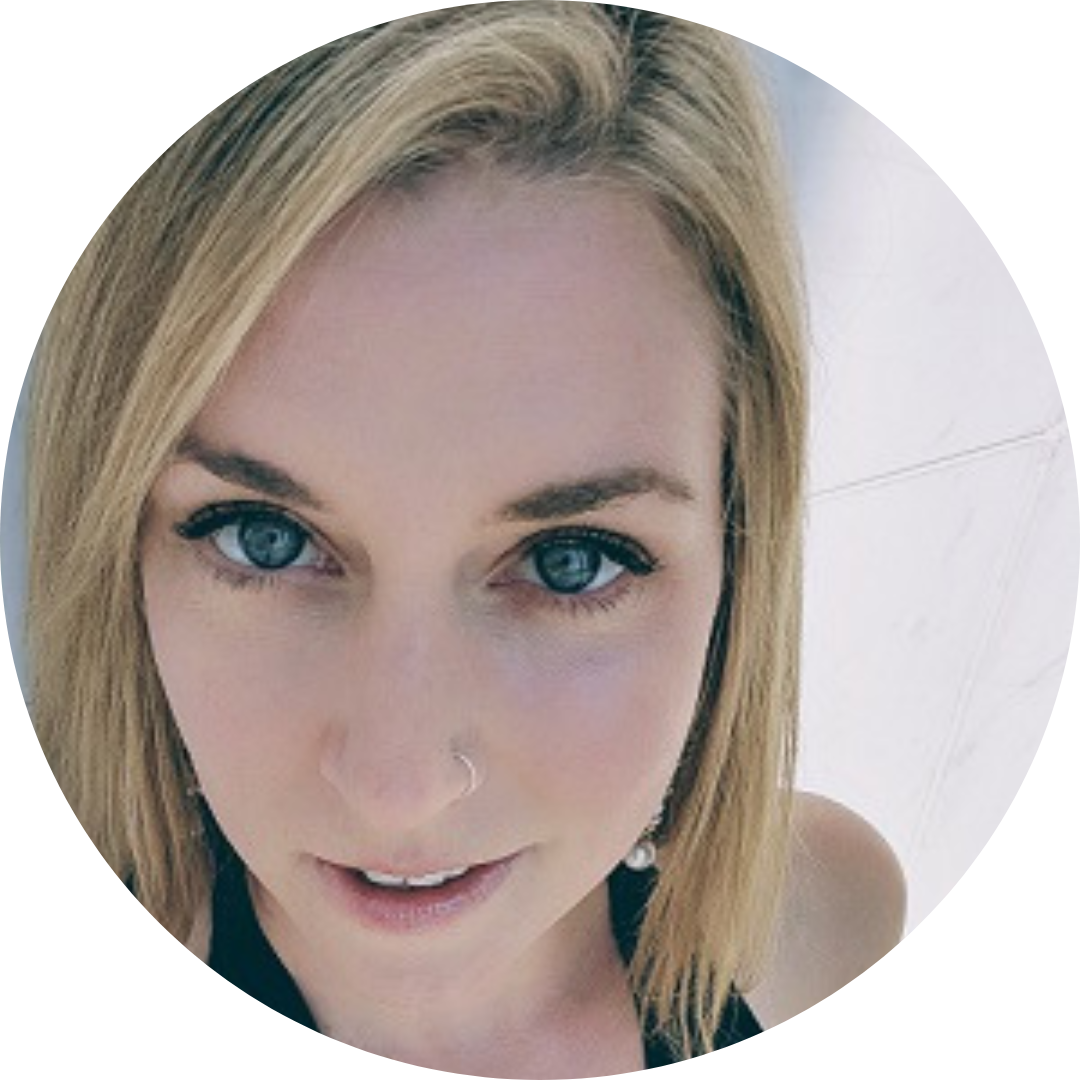 Christina Faye
Pianist, Principal Chorus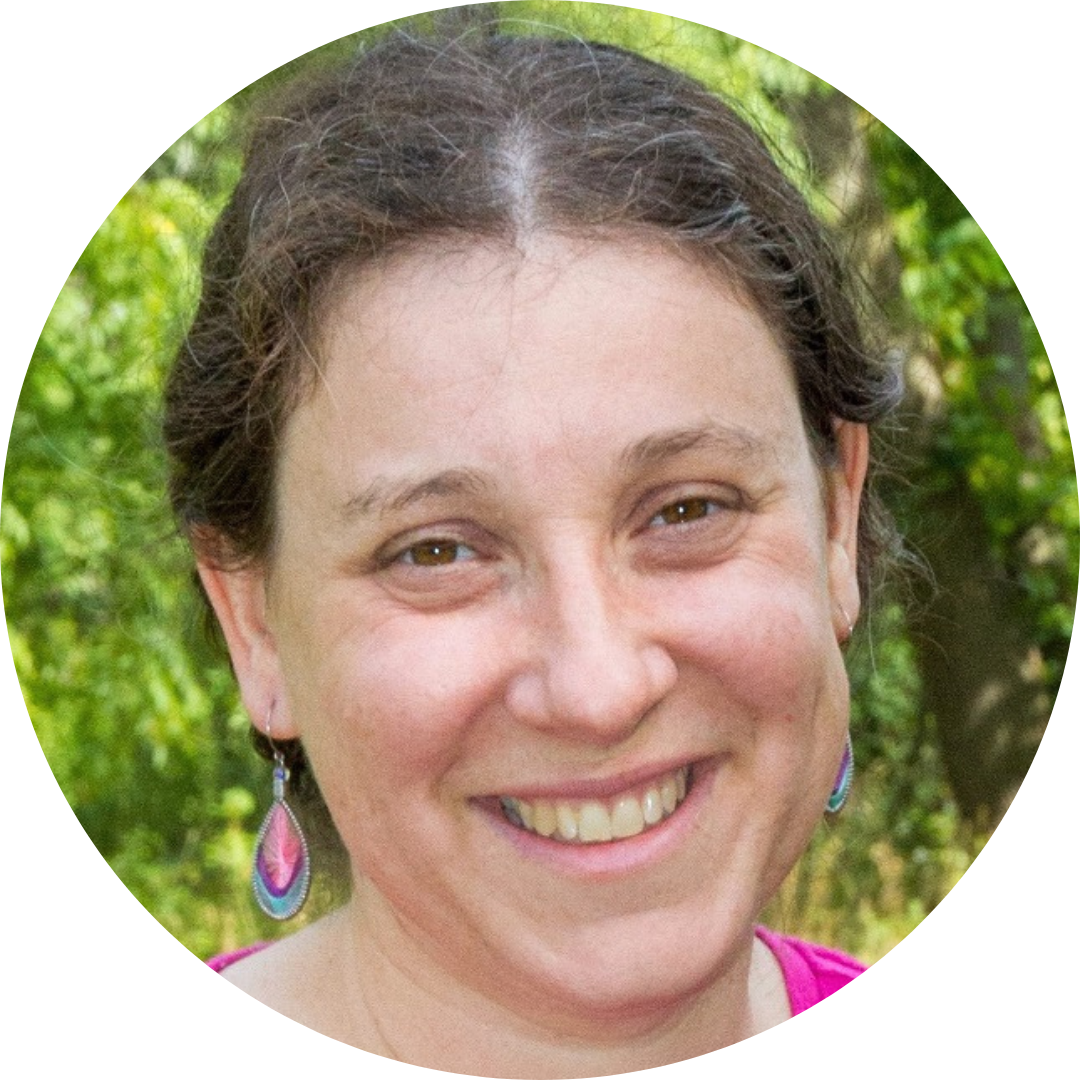 Adine Mintz
Conductor, Apprentice Chorus & Lead Teaching Artist and Administrator of Opera Kids Online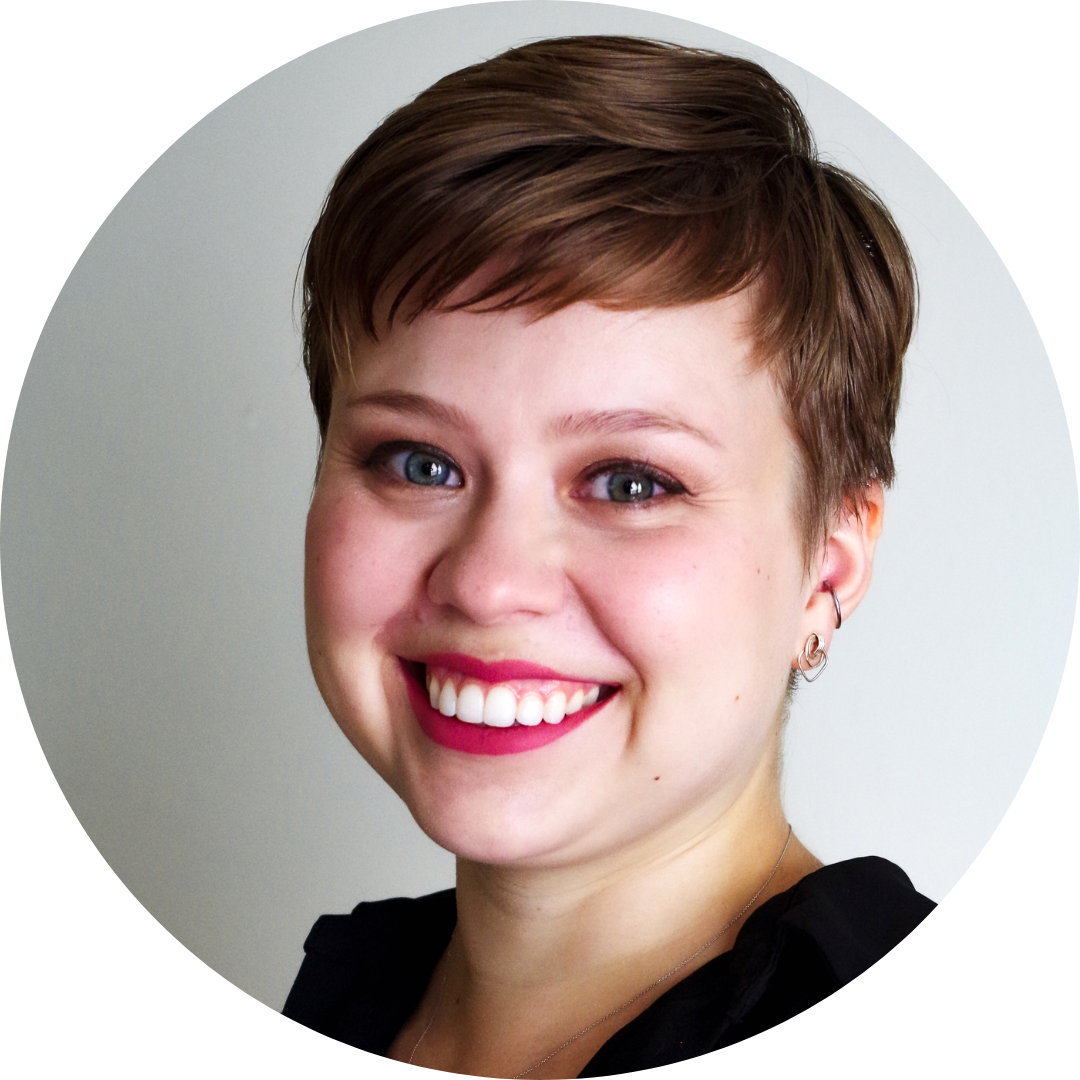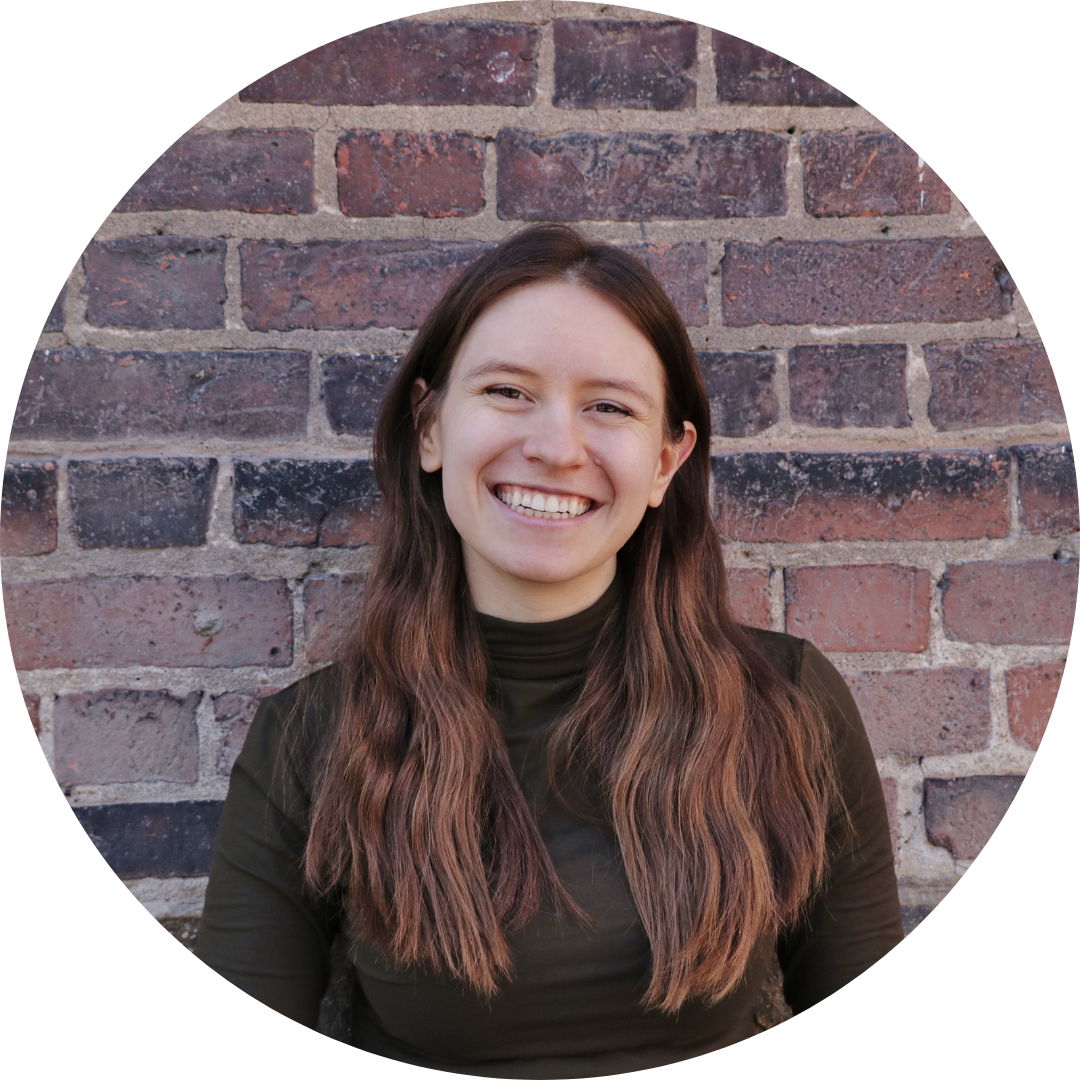 Zoë Gotziaman
Conductor, Butterfly Chorus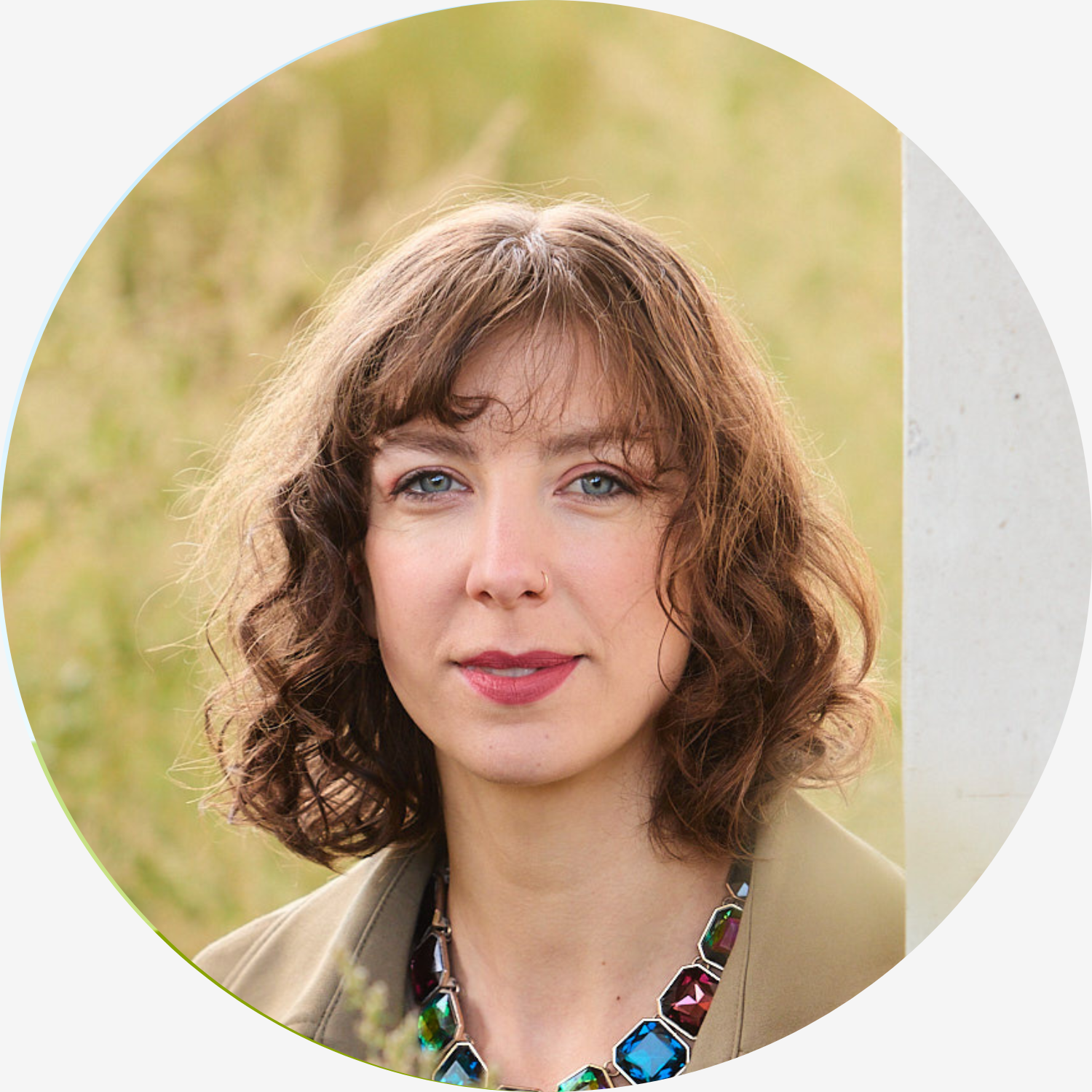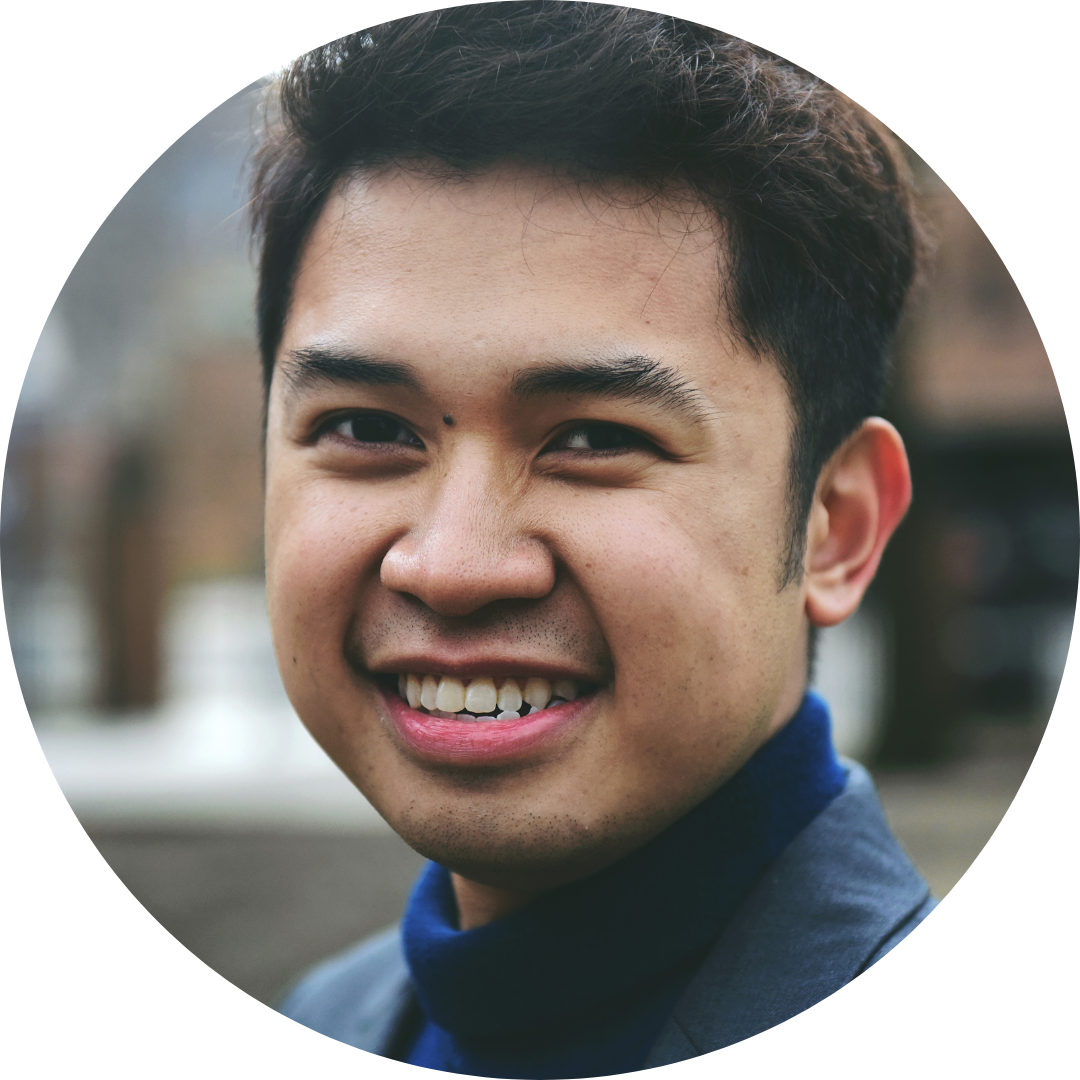 Tristan Savella
Pianist, Intermediate Chorus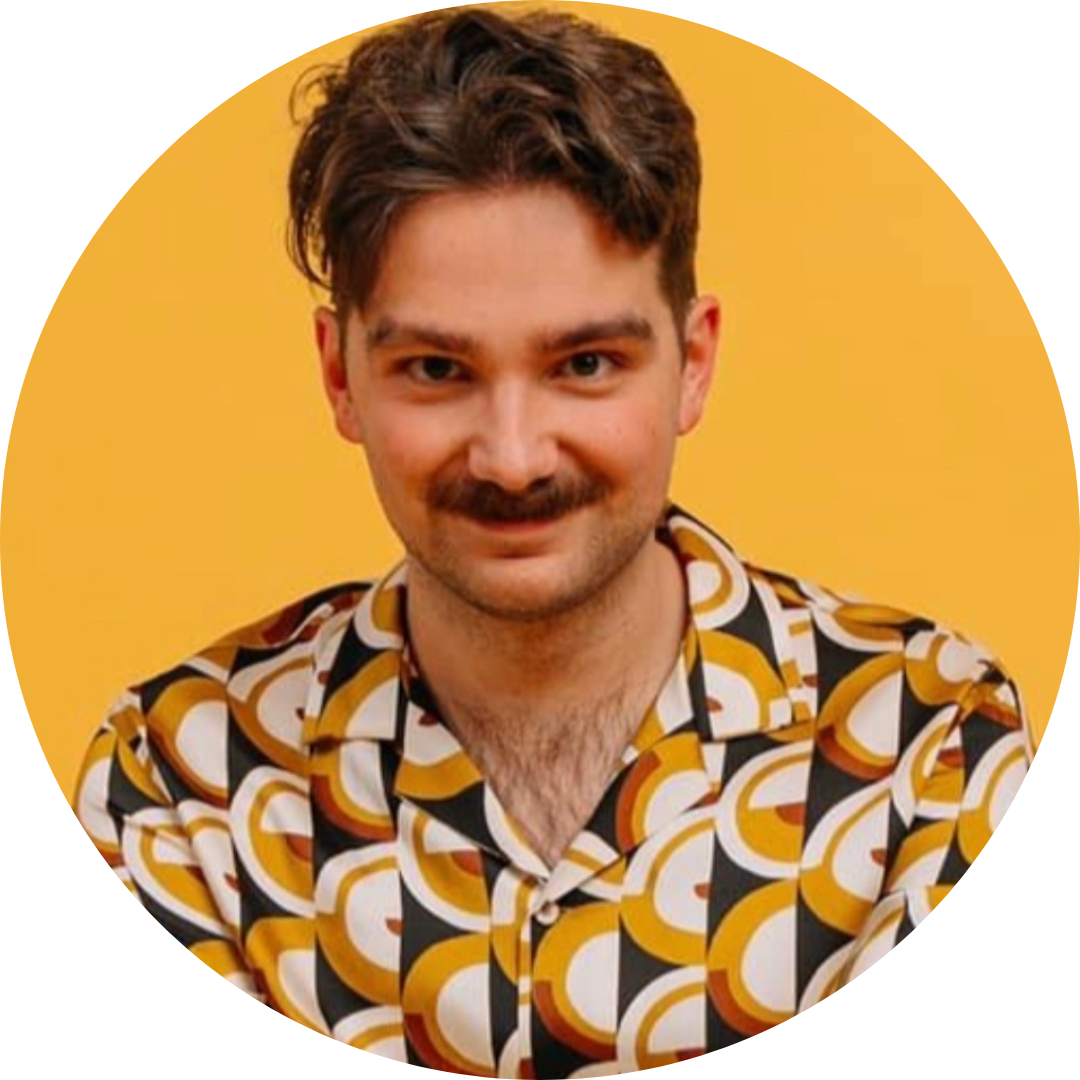 Zain Solinski
Pianist, Apprentice Chorus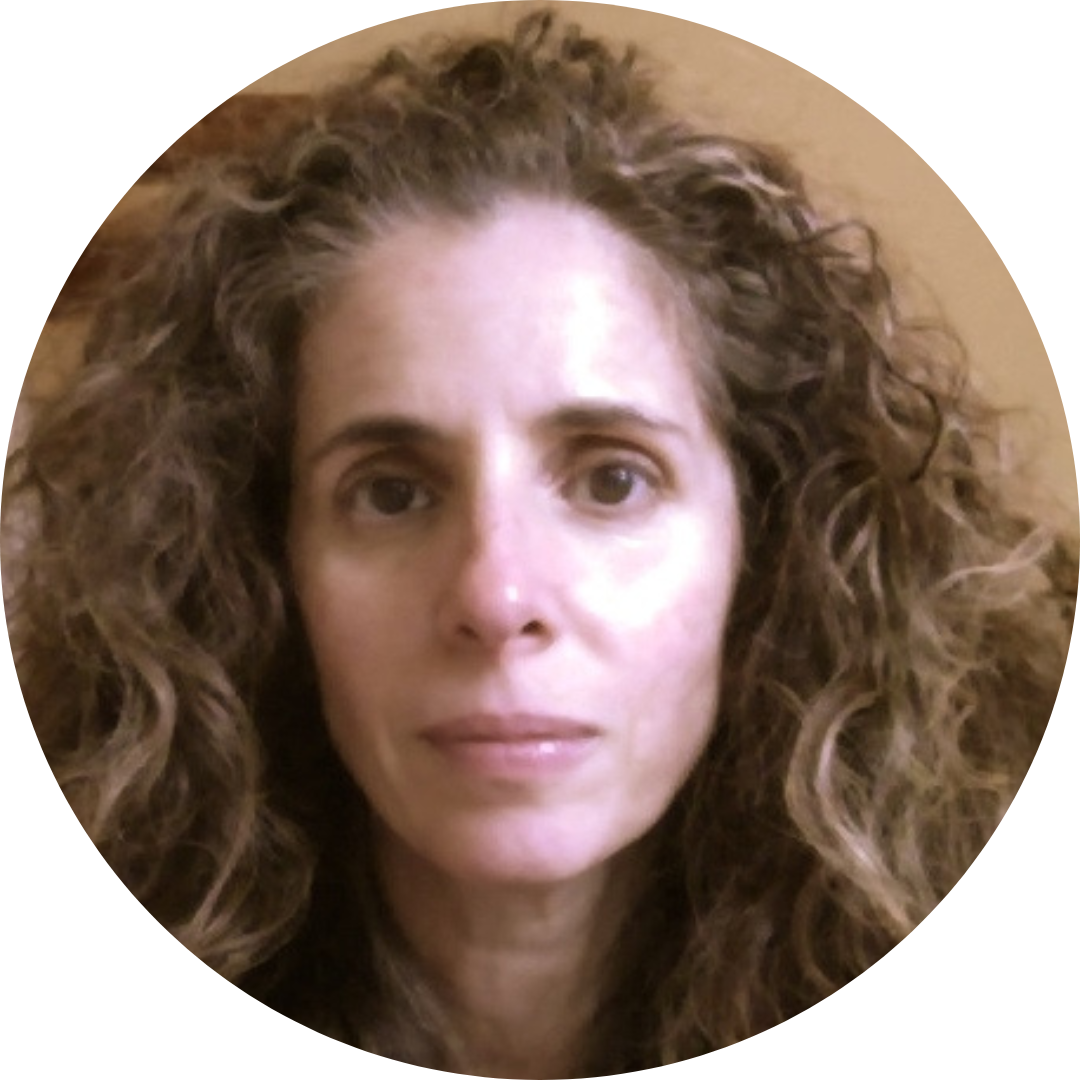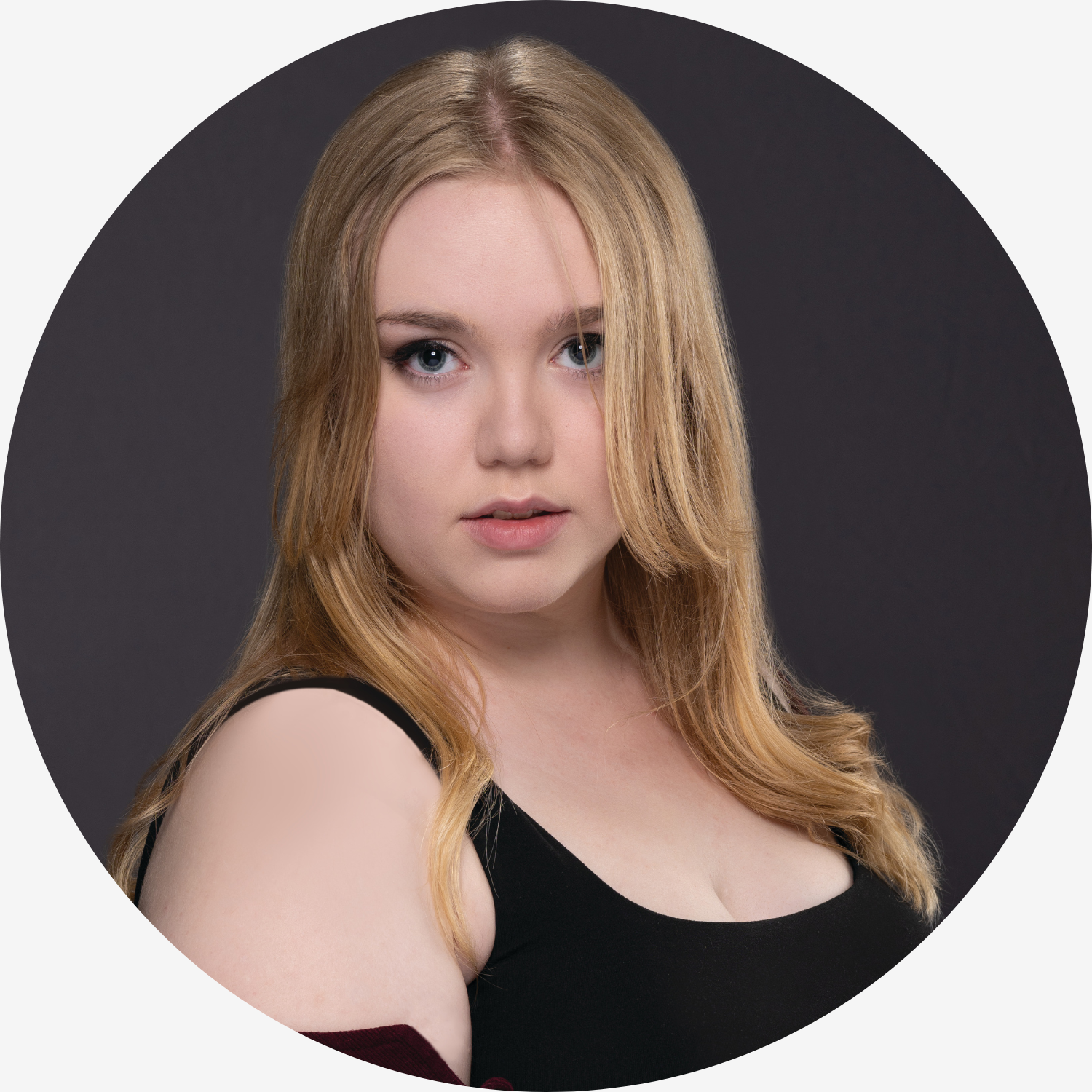 Nora-Jane Bonner
Program Assistant, Intermediate Chorus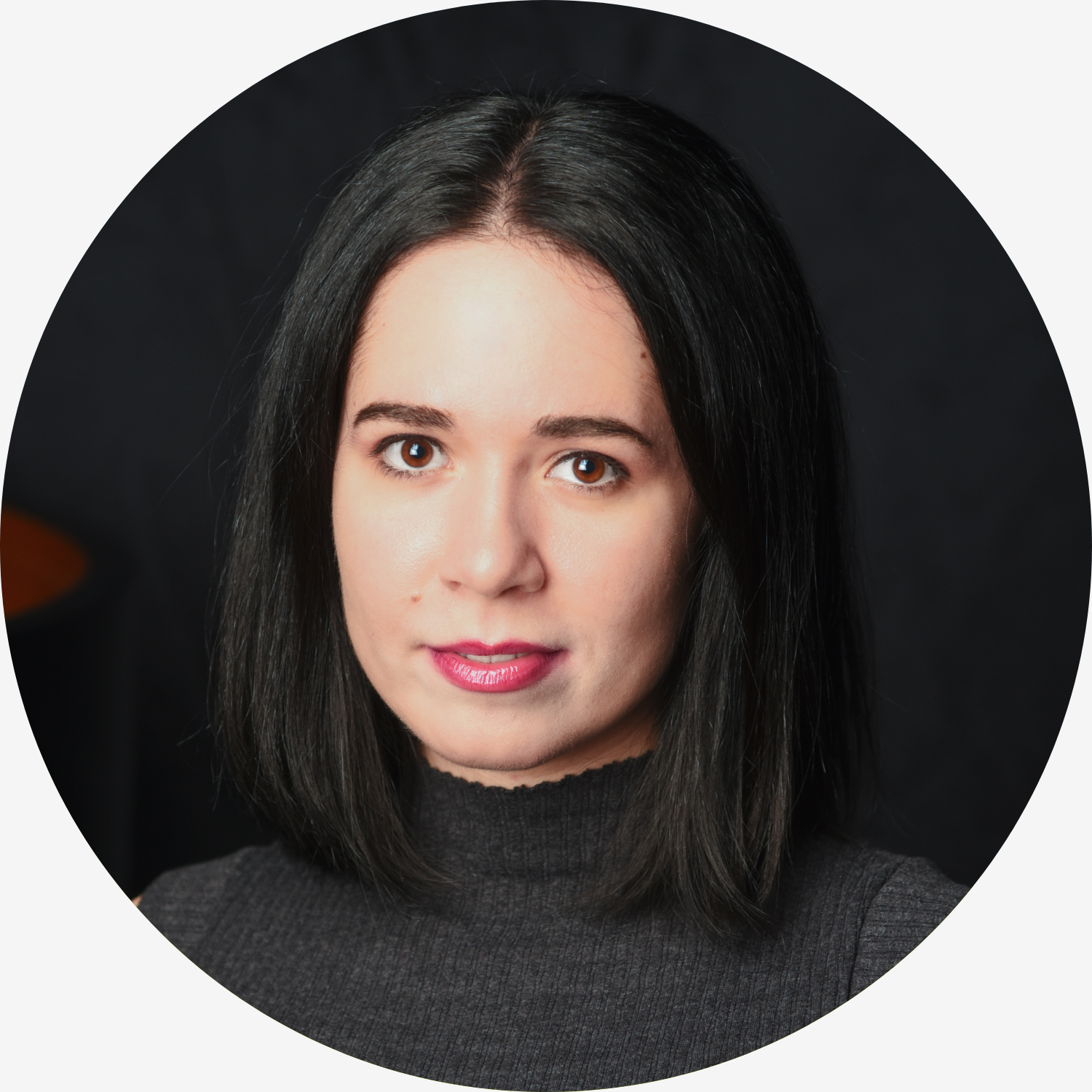 Maria Milencic
Program Assistant, Apprentice Chorus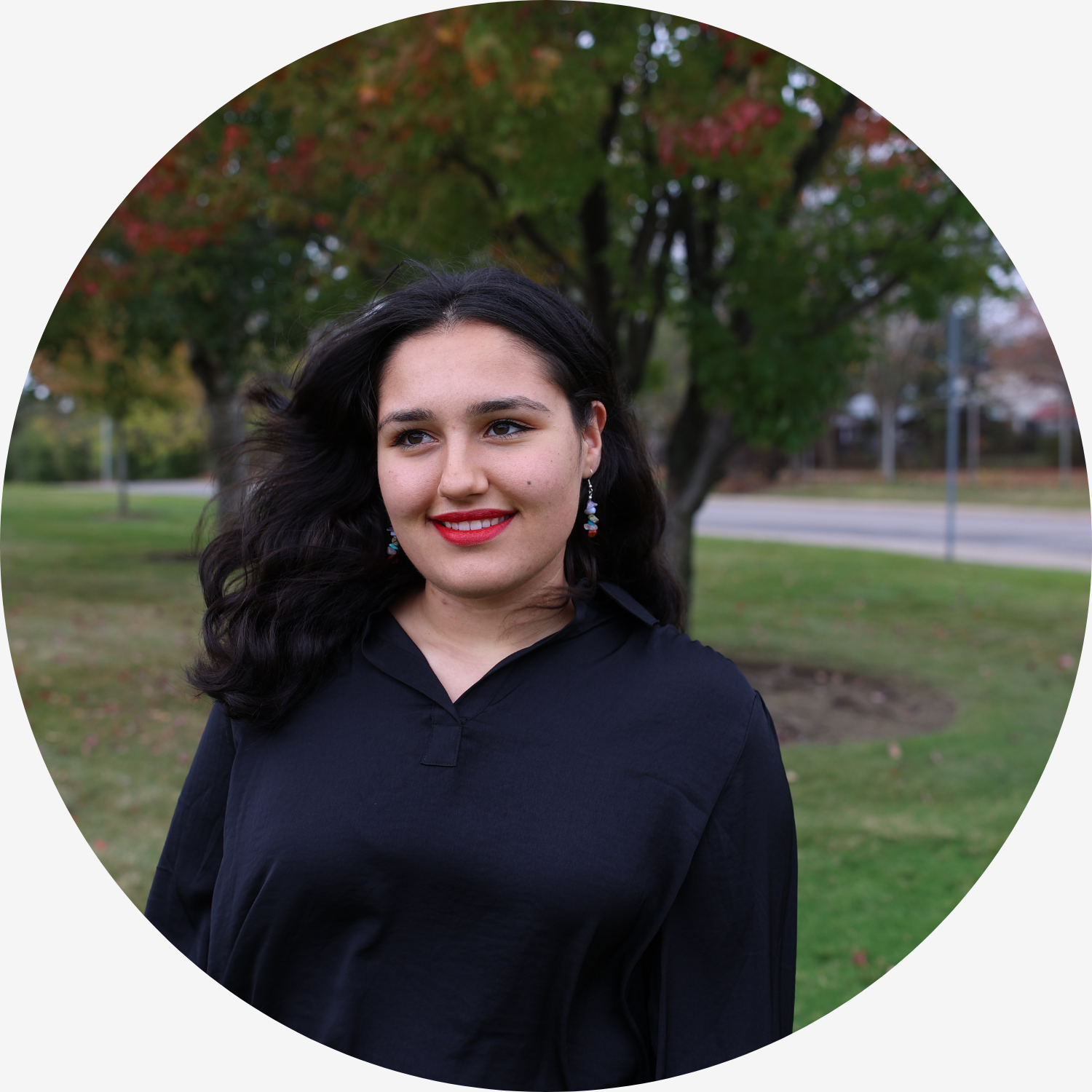 Eliza Abbott
Program Assistant, Ruby Chorus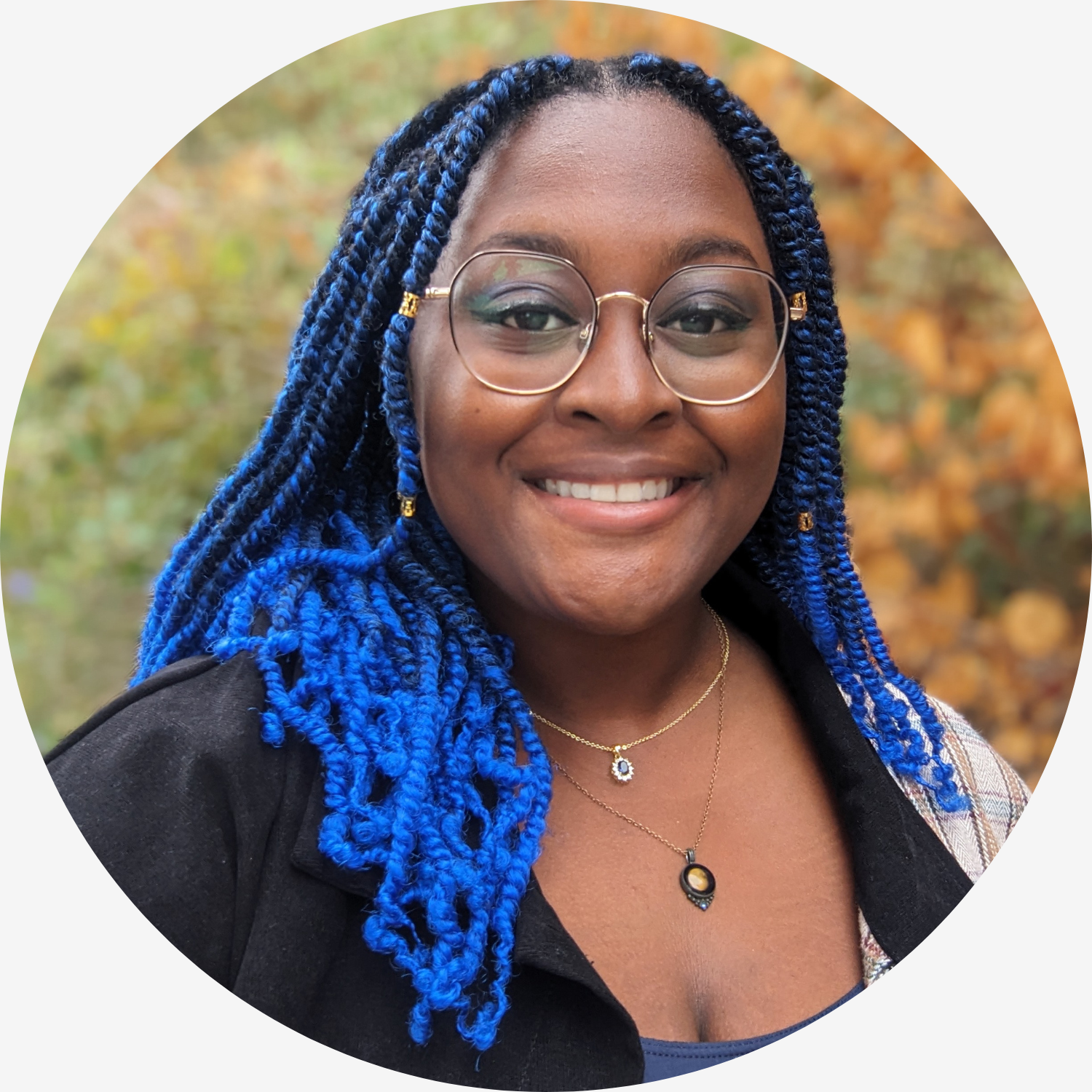 Savannah munro
Program Assistant, Butterfly Chorus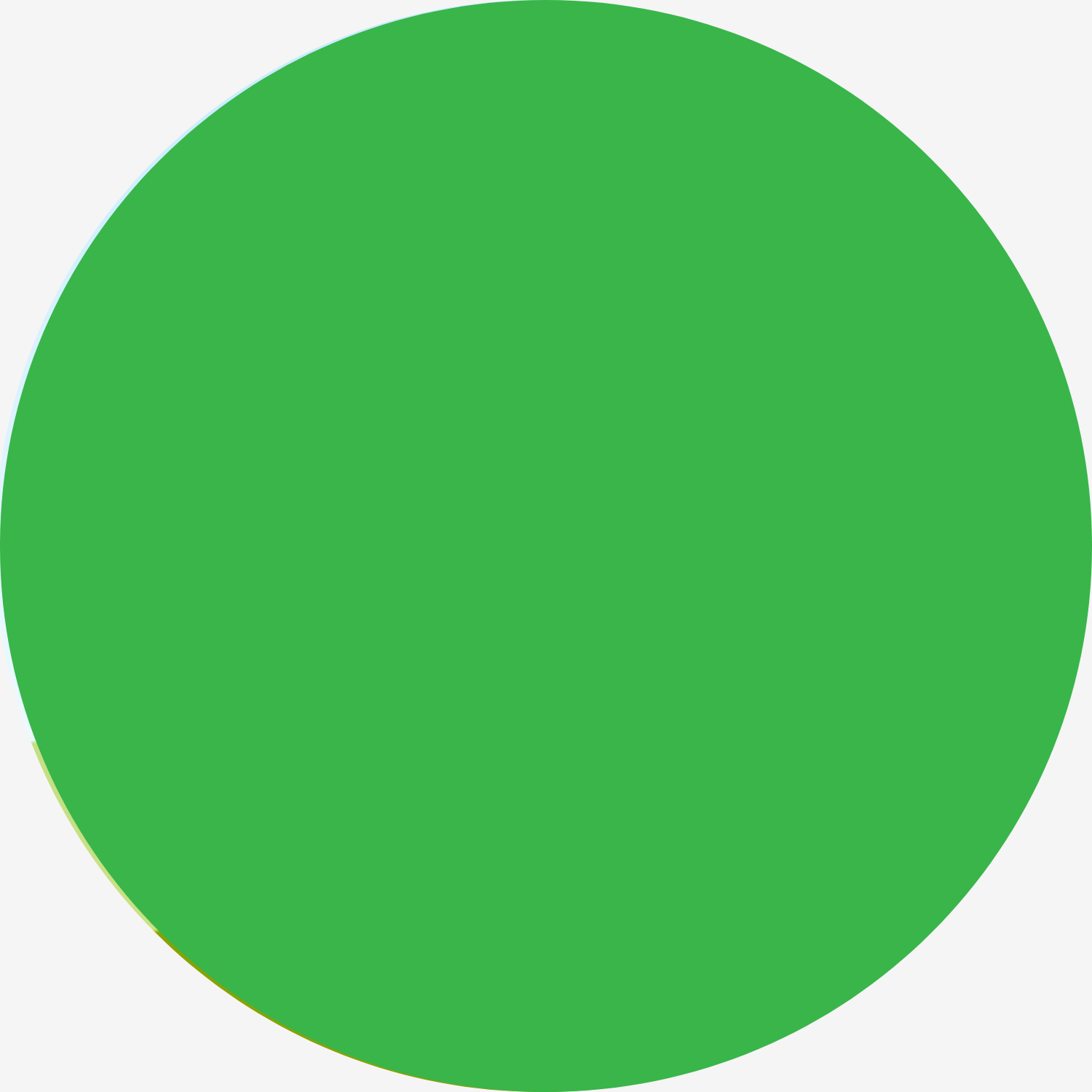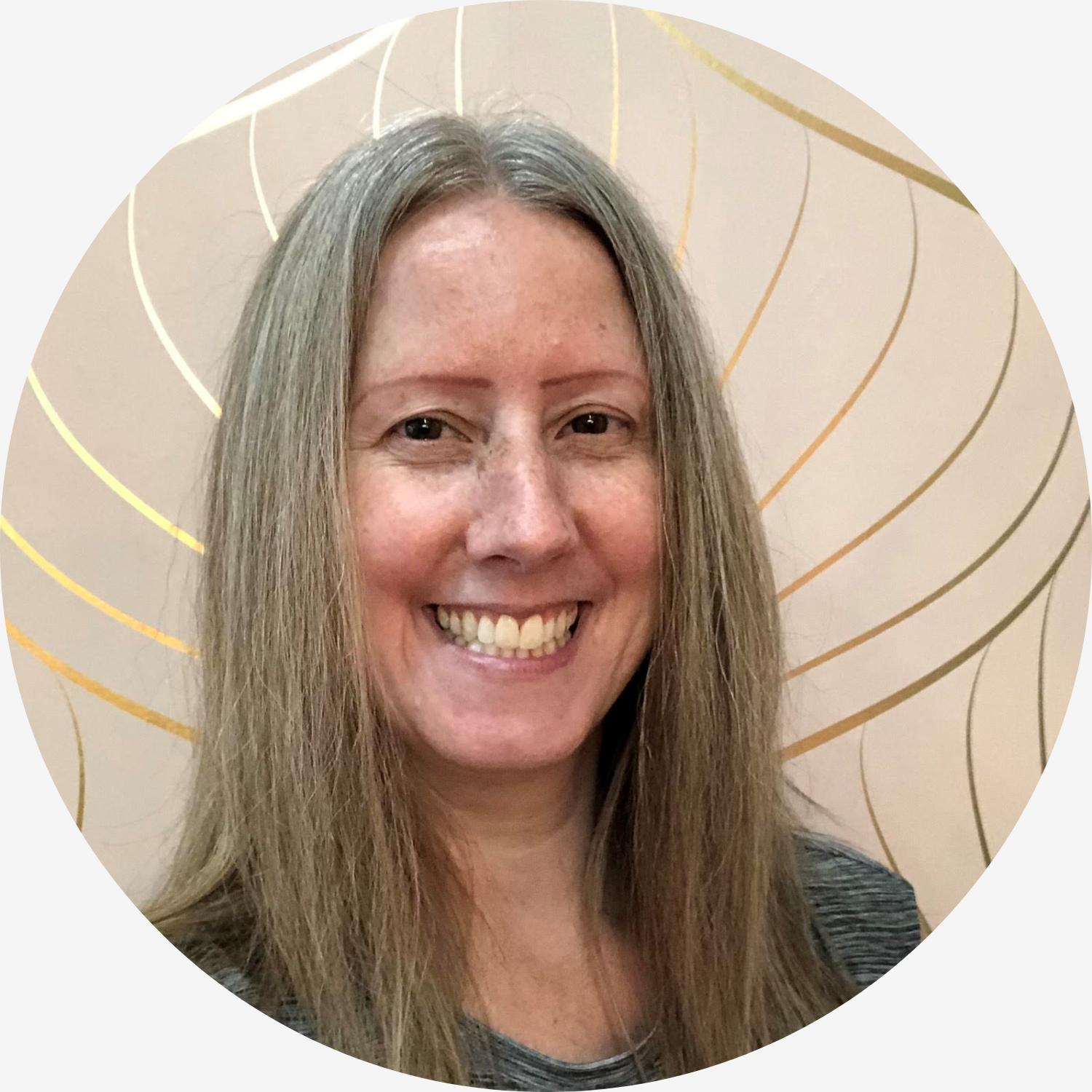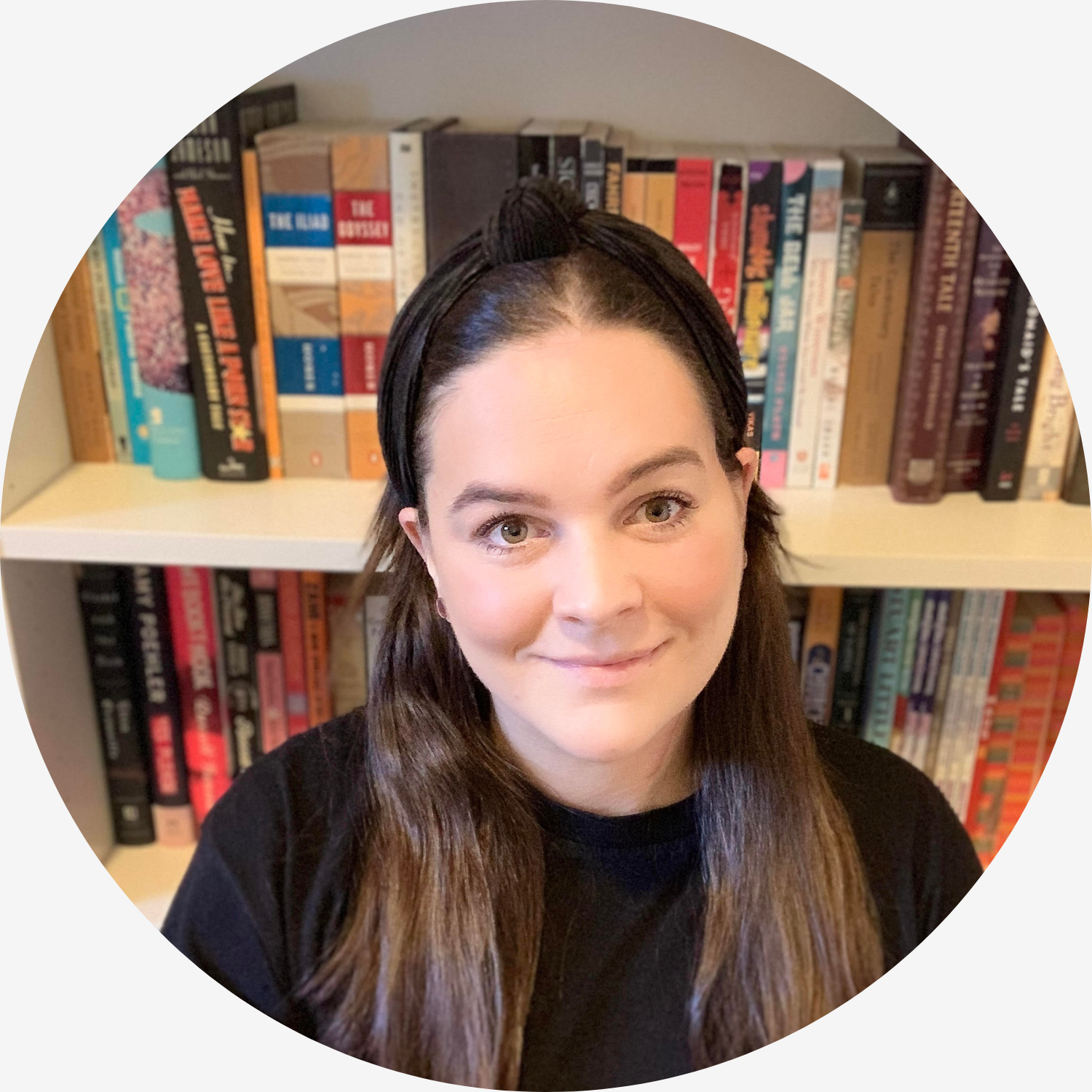 Alice Norton-Bell
Registrar & Operations Coordinator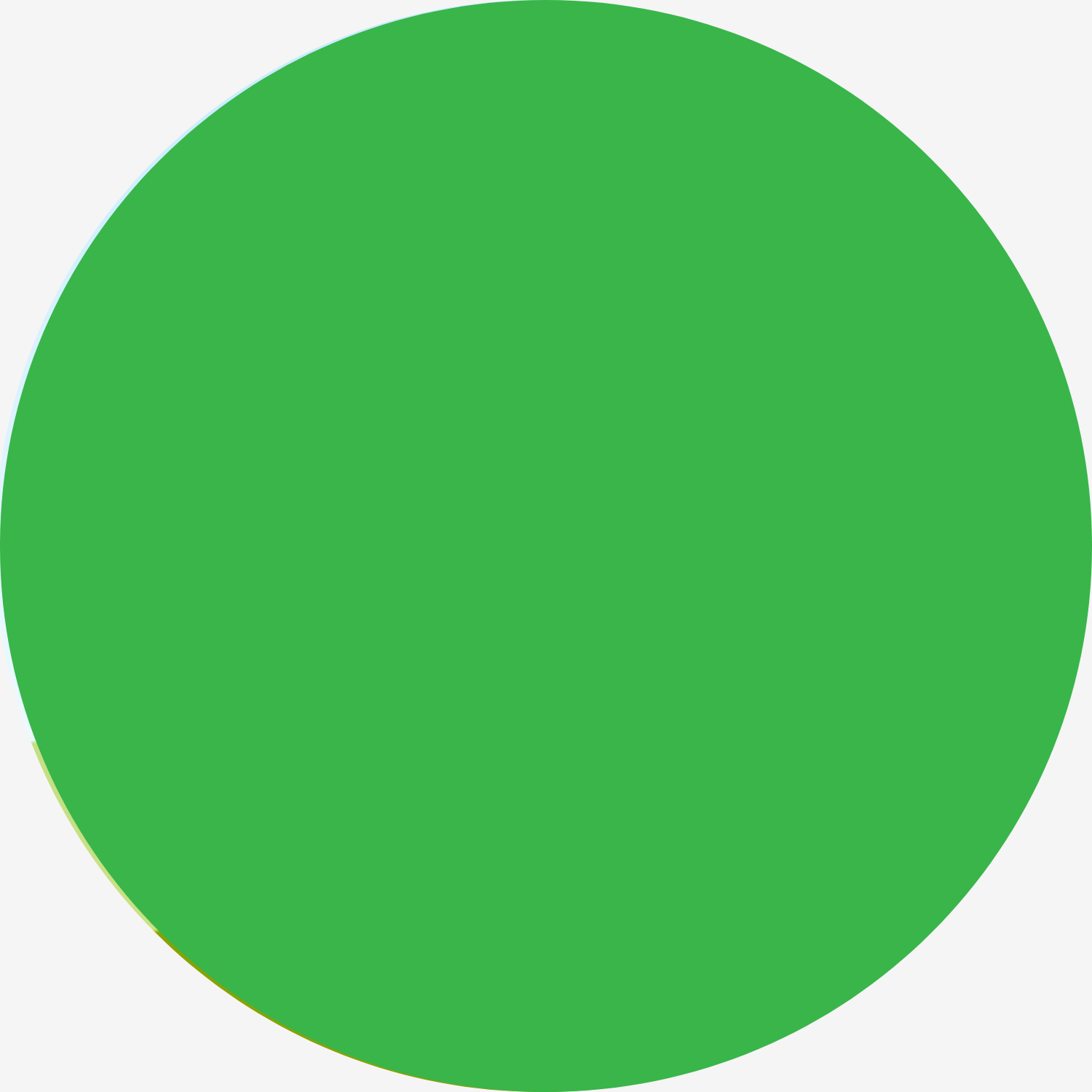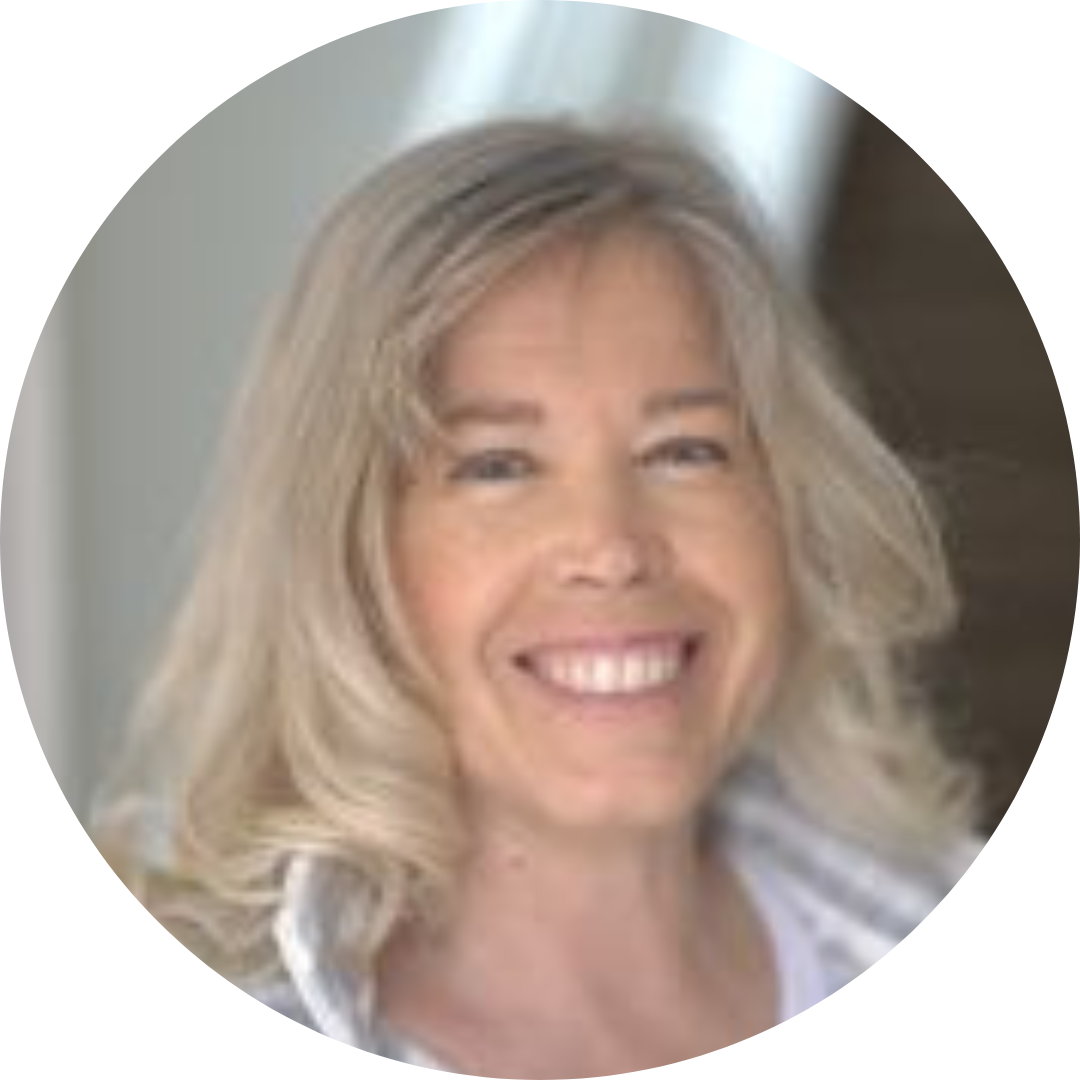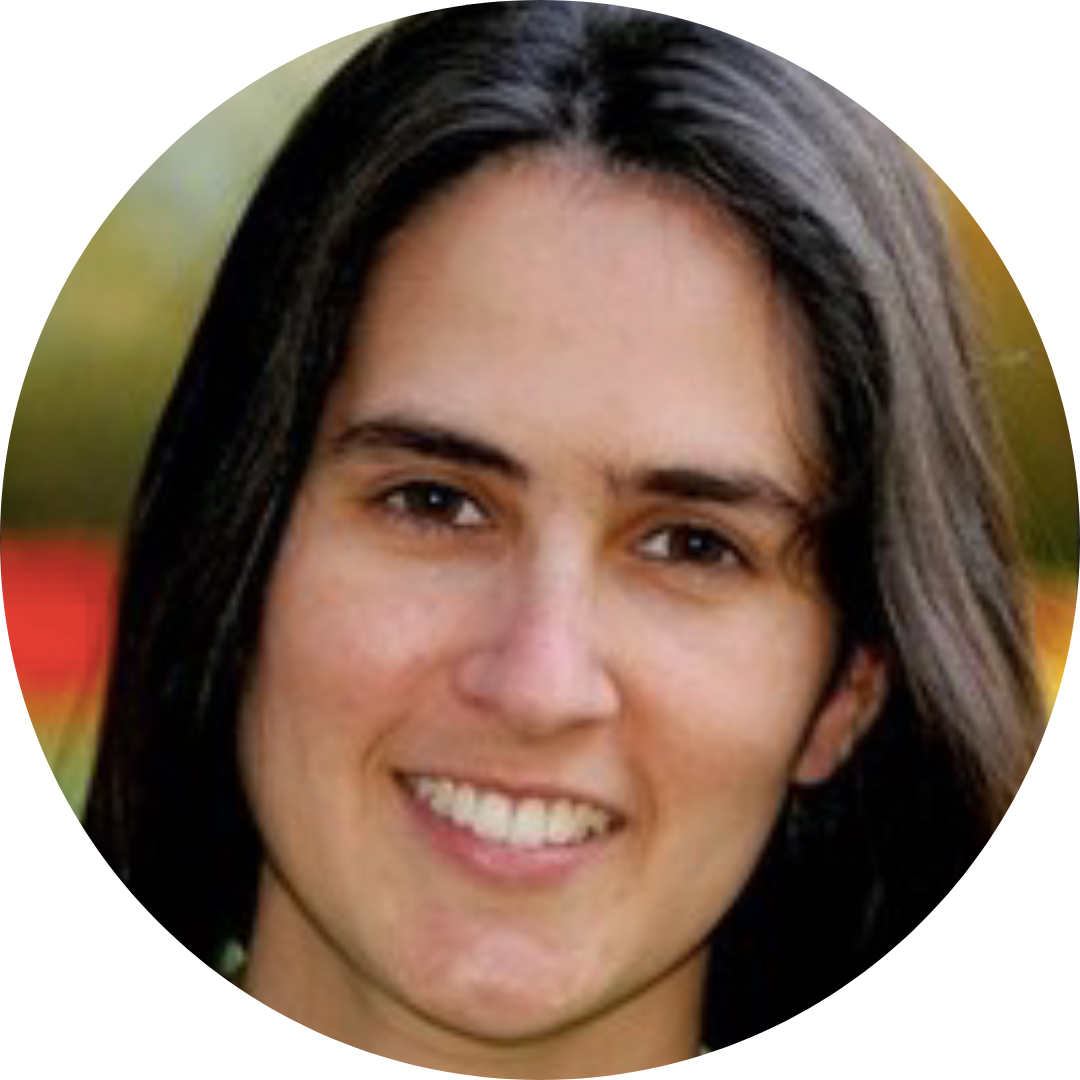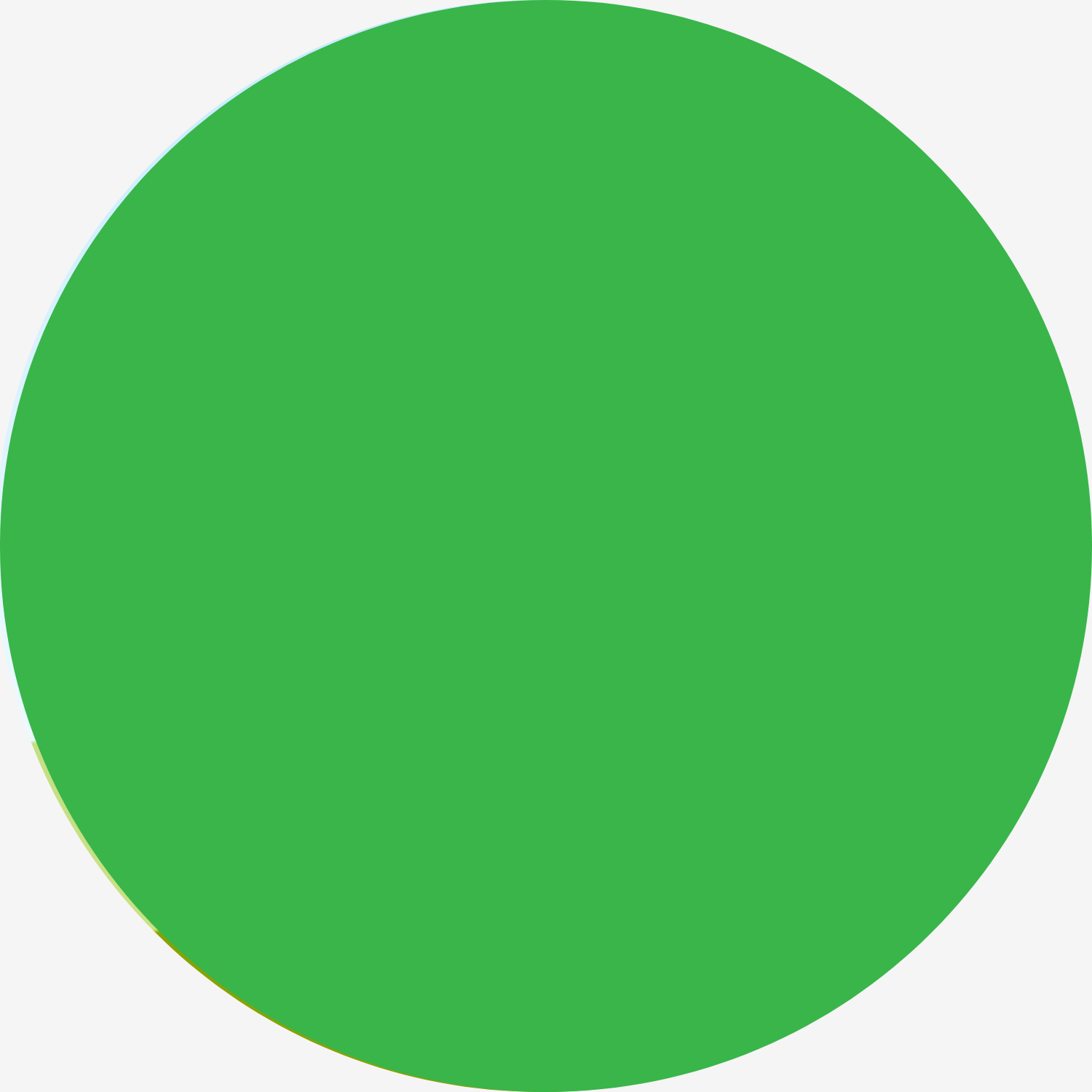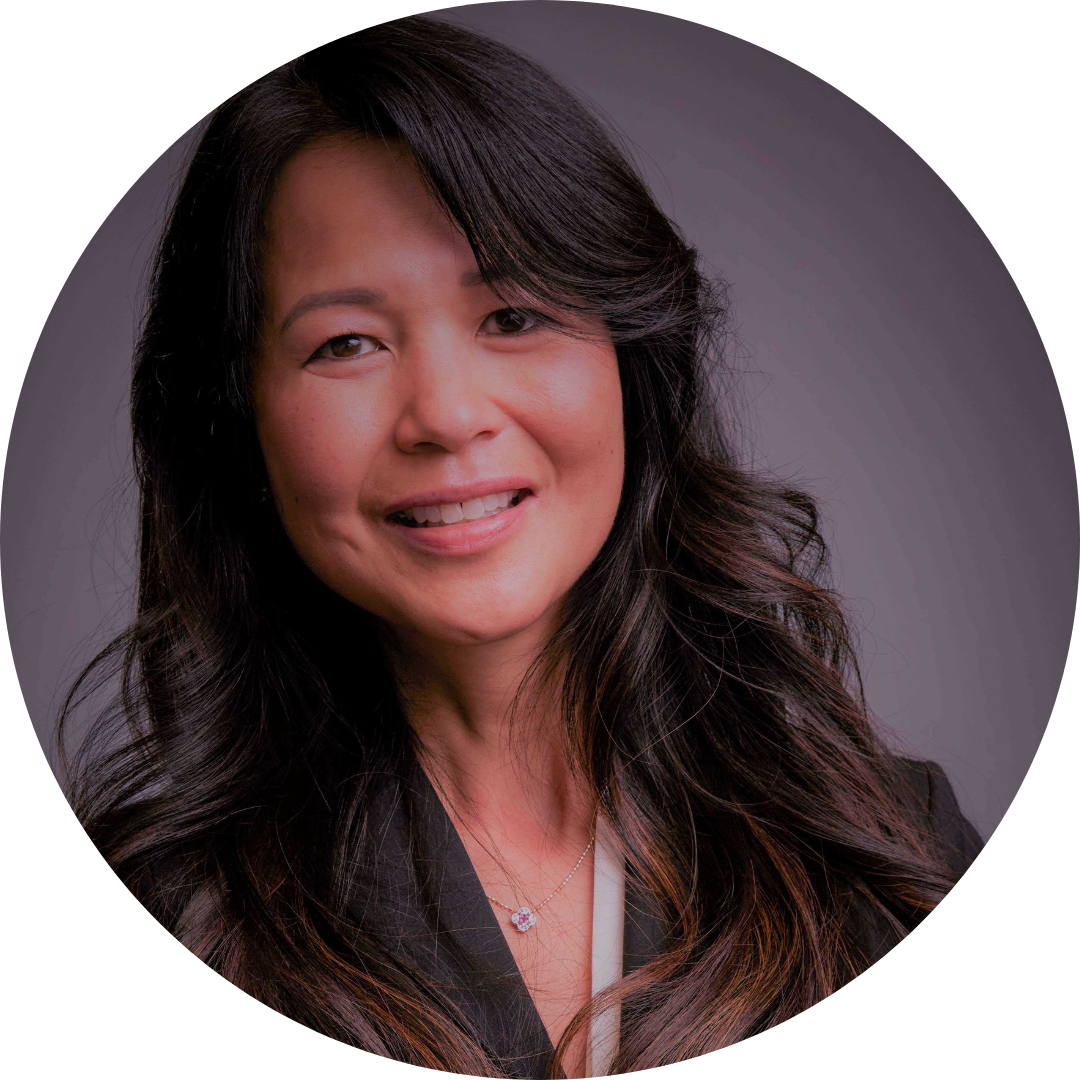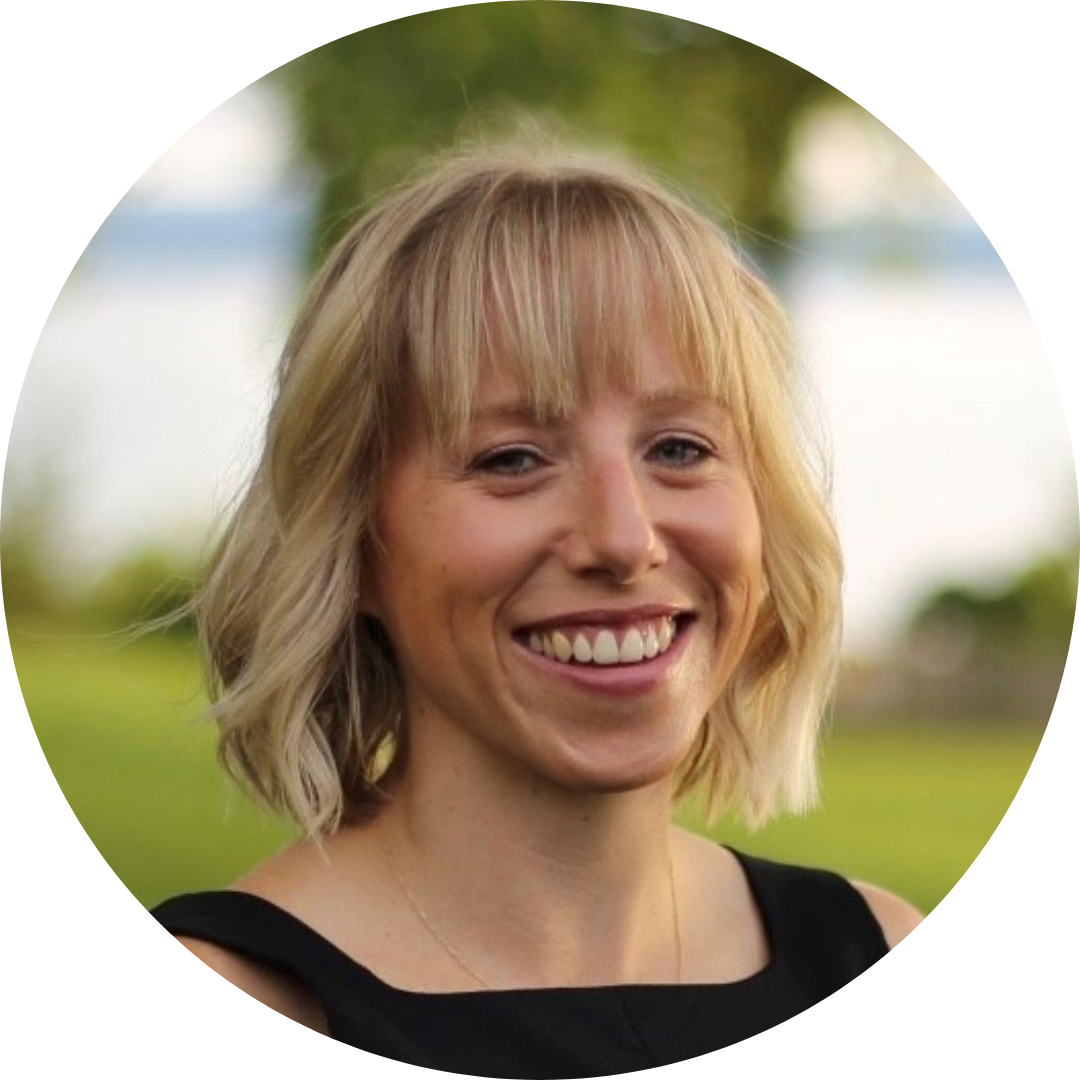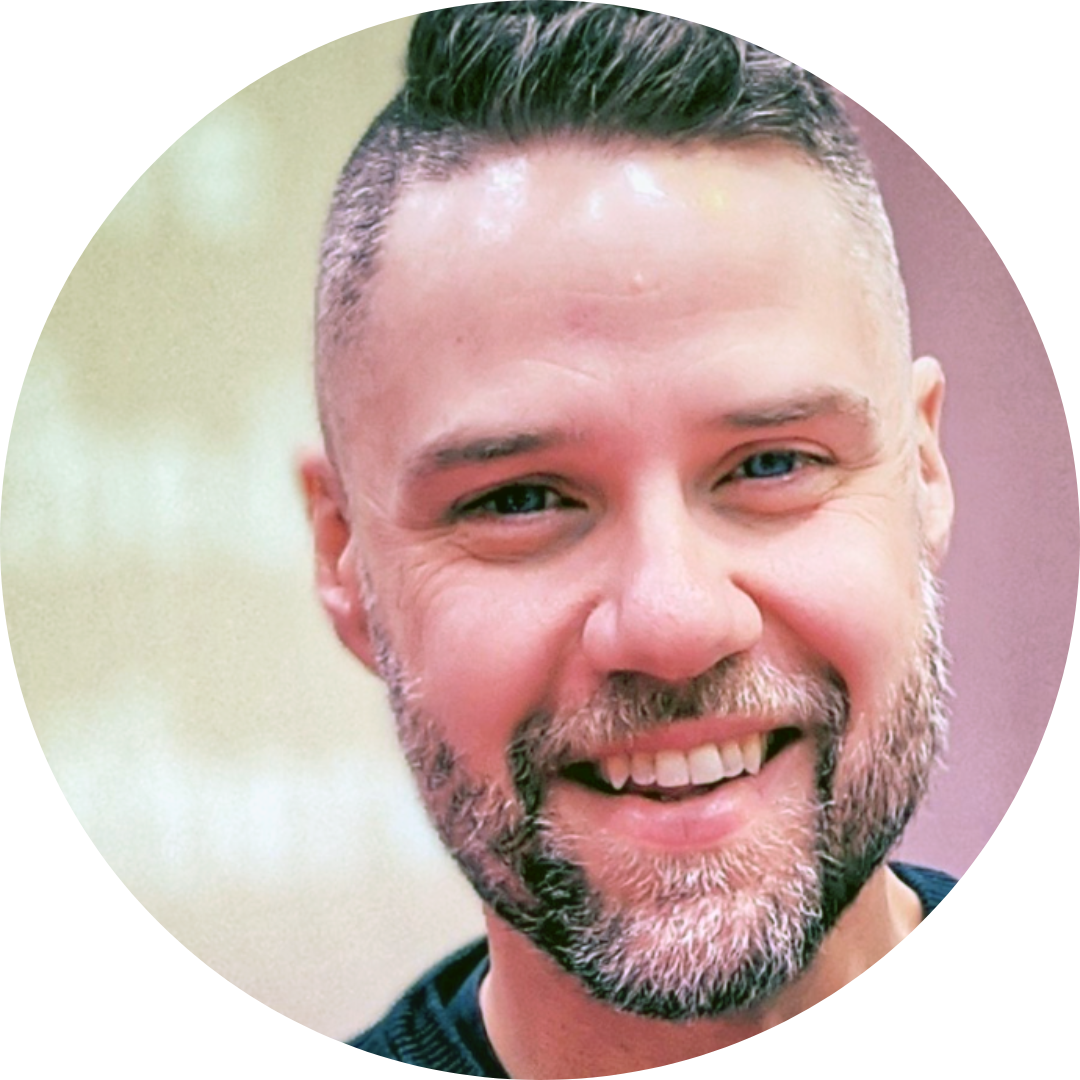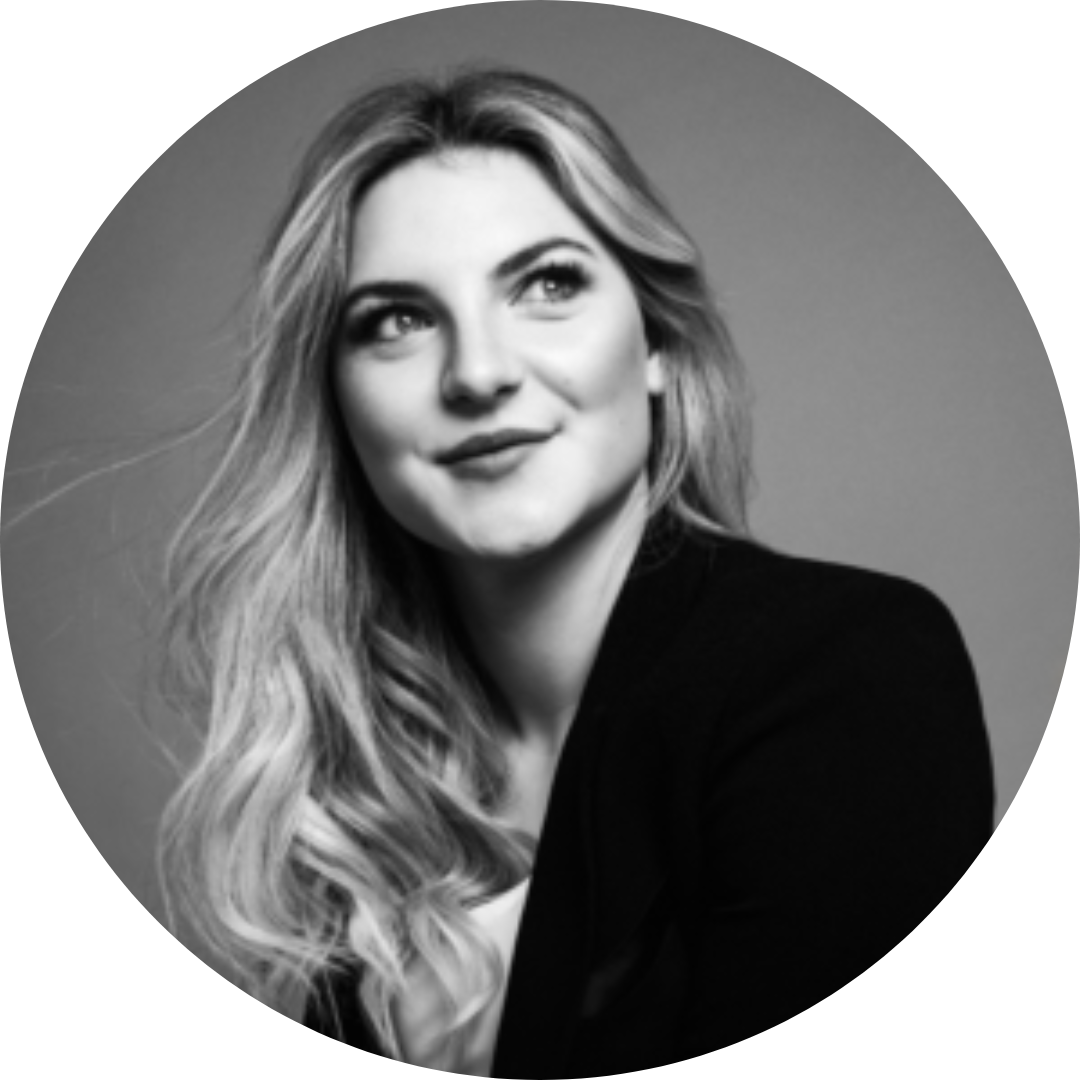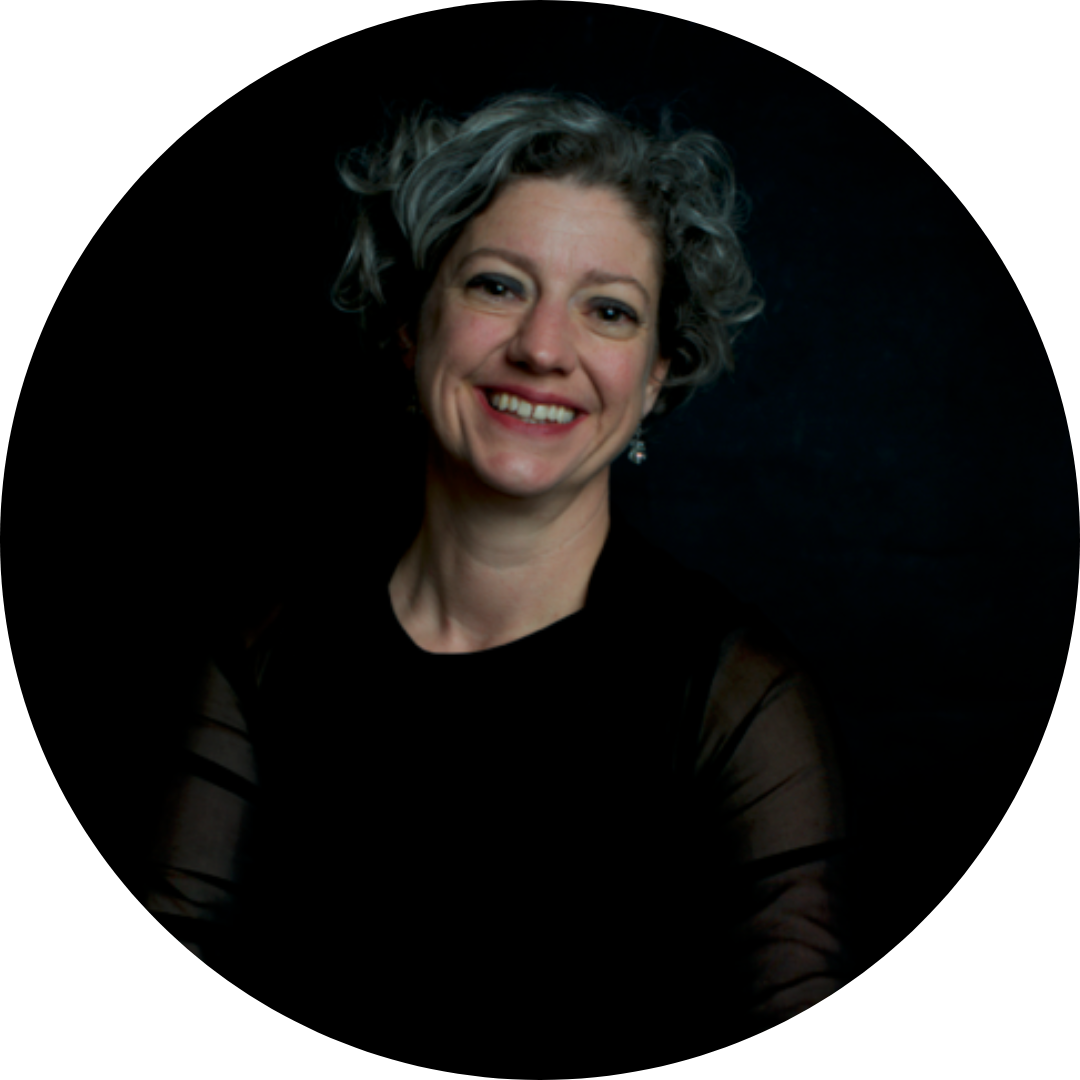 Teri Dunn
Music Director & Conductor, Principal Chorus
A celebrated singer, conductor, and educator, Teri has been the Music Director of the Canadian Children's Opera Company since 2015.  She also holds the position of Dean of Choral Studies at the St. Michael's Choir School, where she conducts three of their internationally acclaimed choirs.  Her choirs have appeared at Carnegie Hall, at the Vatican, at the Toronto International Choral Festival, and been awarded first prize in the National Competition of Canadian Amateur Choirs.
Besides choral programmes, she has prepared the Children's Chorus and soloists for numerous Canadian Opera Company productions  including La Bohème, Carmen, The Magic Flute, and Hansel and Gretel. She has led several operas with the CCOC including the world premiere of Alice Ho's The Monkiest King (recorded for CMC) and a European tour of Hans Krasa's Brundibar. Teri is a recipient of the Leslie Bell Prize in Choral Conducting.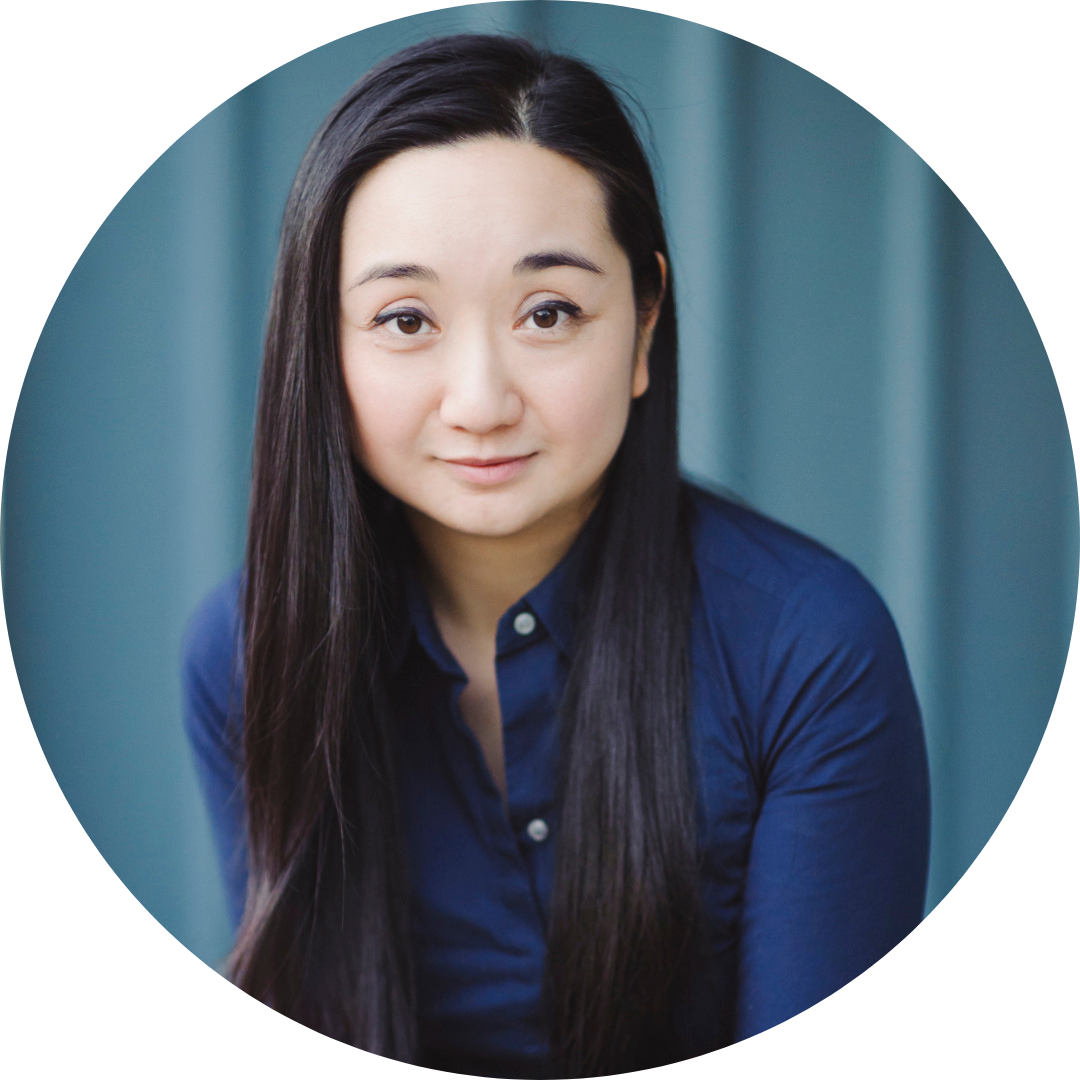 CHERYLL CHUNG
Conductor, Youth and Intermediate Choruses
Cheryll Chung is a two time recipient of the Elmer Iseler Fellowship in Conducting. She is vastly experienced and a versatile conductor, pianist, and educator.
Ms. Chung is the Artistic Director of Cantabile Chamber Singers, that she founded in 2006. She is on faculty at the Phil and Eli Taylor Academy program, Glenn Gould School, and at the Oscar Peterson School at the Royal Conservatory of Music.
She holds a Master of Music in Conducting, a Bachelor of Music and a Bachelor of Education from the University of Toronto. Her mentors are Dr. Doreen Rao, Maestro Raffi Armenian. She has worked with Lydia Adams, Maestro Helmuth Rilling, Simon Carrington, Matthew Halls, Dr. Julia Davids and David Hayes.
Past conducting engagements include: The Heliconian Choir and Orchestra, St. Clement's Orchestra, CAMMAC, York Region Children's Chorus, High Park Choirs (now Young Voices Toronto) and Reaching Out Through Music program.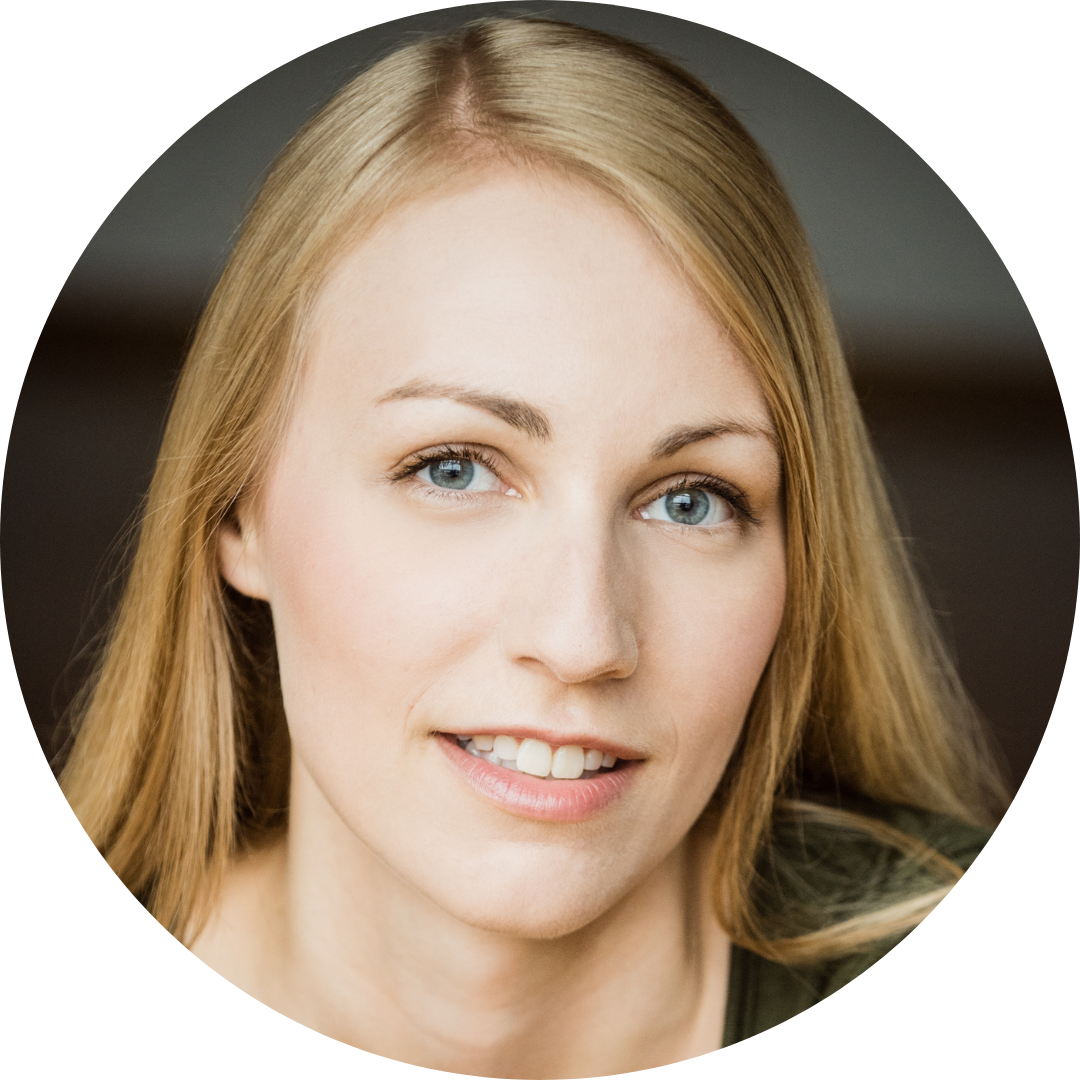 Chelsea Woolley is a playwright, arts educator, and certified teacher. She has written a number of plays for young audiences including, The Mountain which toured Eastern/Central Canada with Geordie Theatre, and later with Spinning Dot Theatre in Ann Arbor Michigan. Chelsea has developed work with, Nightwood Theatre, at The Banff Centre for the Arts, and with the National New Play Network's Playwright's Workshop at the Kennedy Centre in Washington DC.
As an arts educator, Chelsea has directed musical theatre, and is the creator and program director of the Mixed-Arts Performance Partnership Program which connects young artists living in precarity to professional artistic mentorship. Chelsea holds a BEd and BA from the University of Lethbridge, and is a graduate of the National Theatre School of Canada's Playwriting Program. Chelsea's newest play, Paint Me This House of Love will be produced this season in April at the Tarragon Theatre.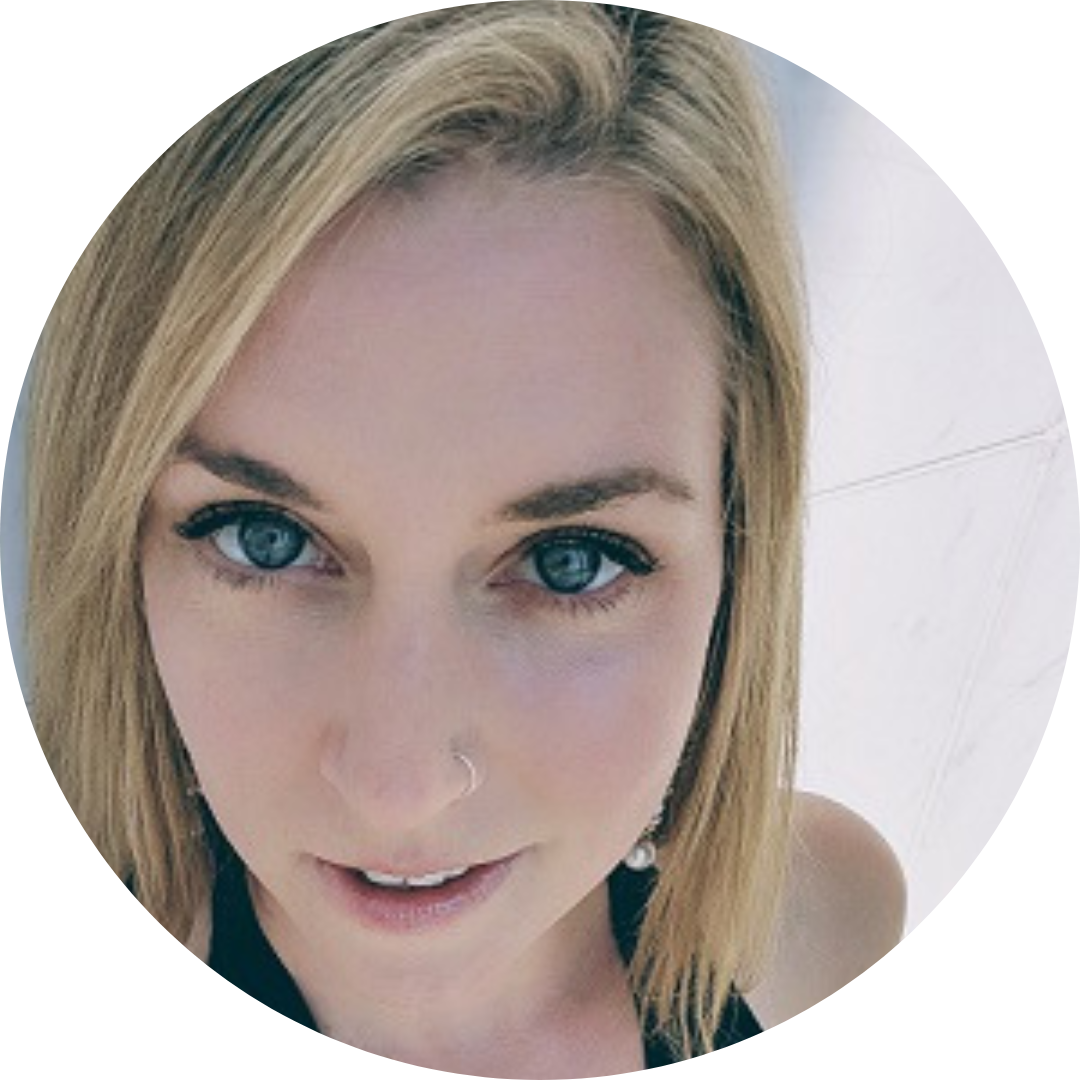 Christina Faye
Pianist, Principal Chorus
Christina Faye is a versatile and accomplished pianist who is at home in many genres from classical to gospel to rock.
Christina is the pianist for the Canadian Children's Opera Company, the internationally acclaimed Nathaniel Dett Chorale, and is the bandleader and rehearsal pianist for NewChoir, Toronto's original 100+ voice rock/pop choir who regularly perform to sold out audiences.
She is featured prominently on the award winning and Grammy nominated soundtrack for Studio MDHR's smash hit video game, 'Cuphead' and its sequel 'The Delicious Last Course' on both piano and celeste.
Recently, her Reimagined Phillip Glass Piano Etudes collaborative project with world renowned drummer Chris Sutherland wowed audiences at the 2022 Quebec International Drum Festival, a performance that will be broadcast on Drumeo in spring 2023. This project is currently in pre-production for their debut album.
Over her career Christina has worked with many choirs, theatre and opera companies including the Toronto Mendelssohn Choir, Canadian Opera Company, Pax Christi Chorale, Opera Atelier, the Toronto Children's Chorus and many more and was previously the Principal Keyboardist for the Thunder Bay Symphony Orchestra. Christina and soprano Kyra Millan continue to tour their hit 2 woman opera comedy show 'Millan & Faye Present: The Opera!' across Canada. She is also the MD for The Donway Covenant United Church in Toronto and is an in-demand educator and vocal coach.
Christina holds a Bachelor of Music from Brandon University and a Masters of Music from The Eastman School Of Music and is an Official Yamaha Keyboard and Piano Artist.
When not at the piano, Christina can be found on her daily run with her dog Lucy-Loo, or experimenting with vegan baking!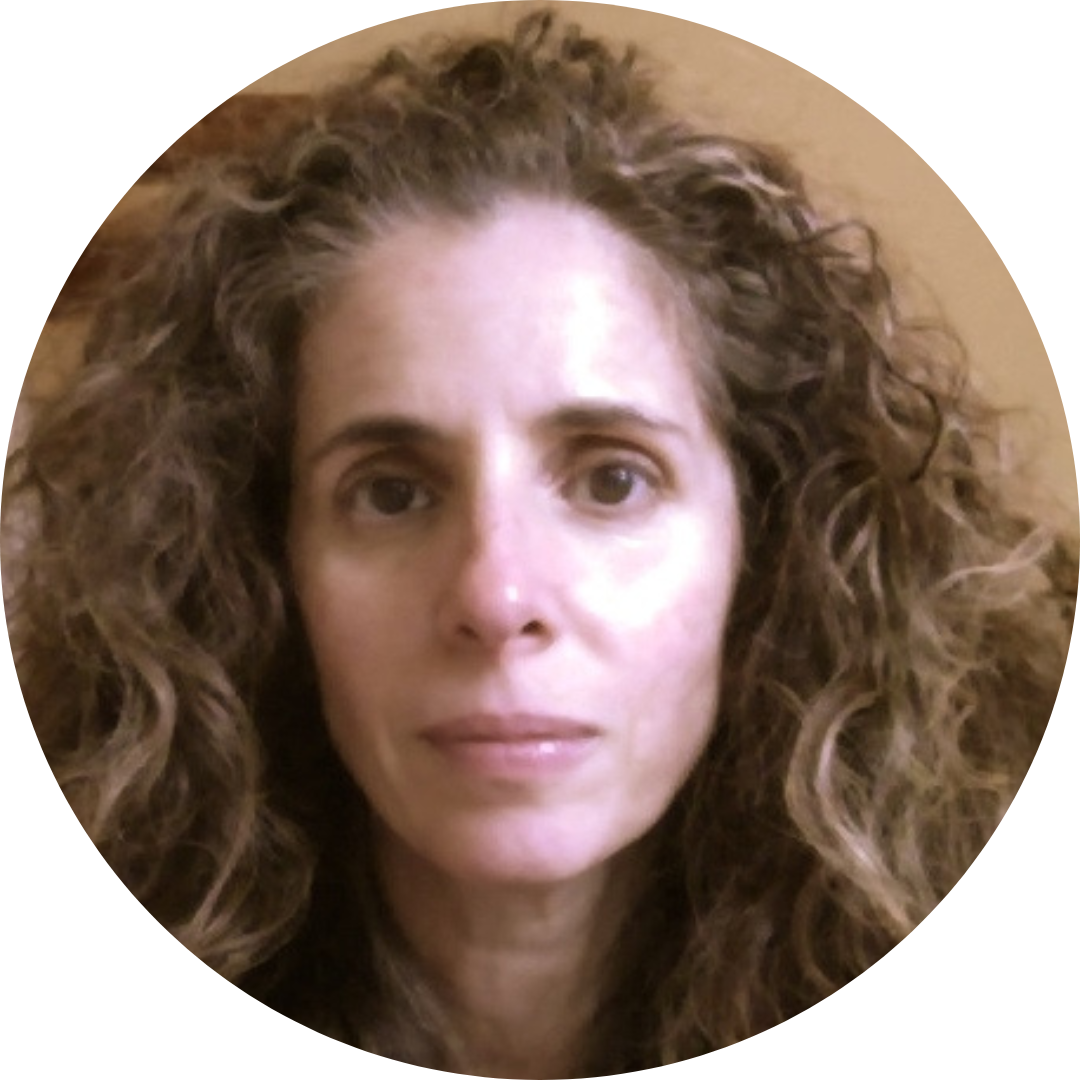 Evelina Soulis, classical pianist (ARCT diploma), has experience performing both as a solo artist and collaboratively.  She currently runs a successful music studio, and takes great pleasure in inspiring her students to further their love of music.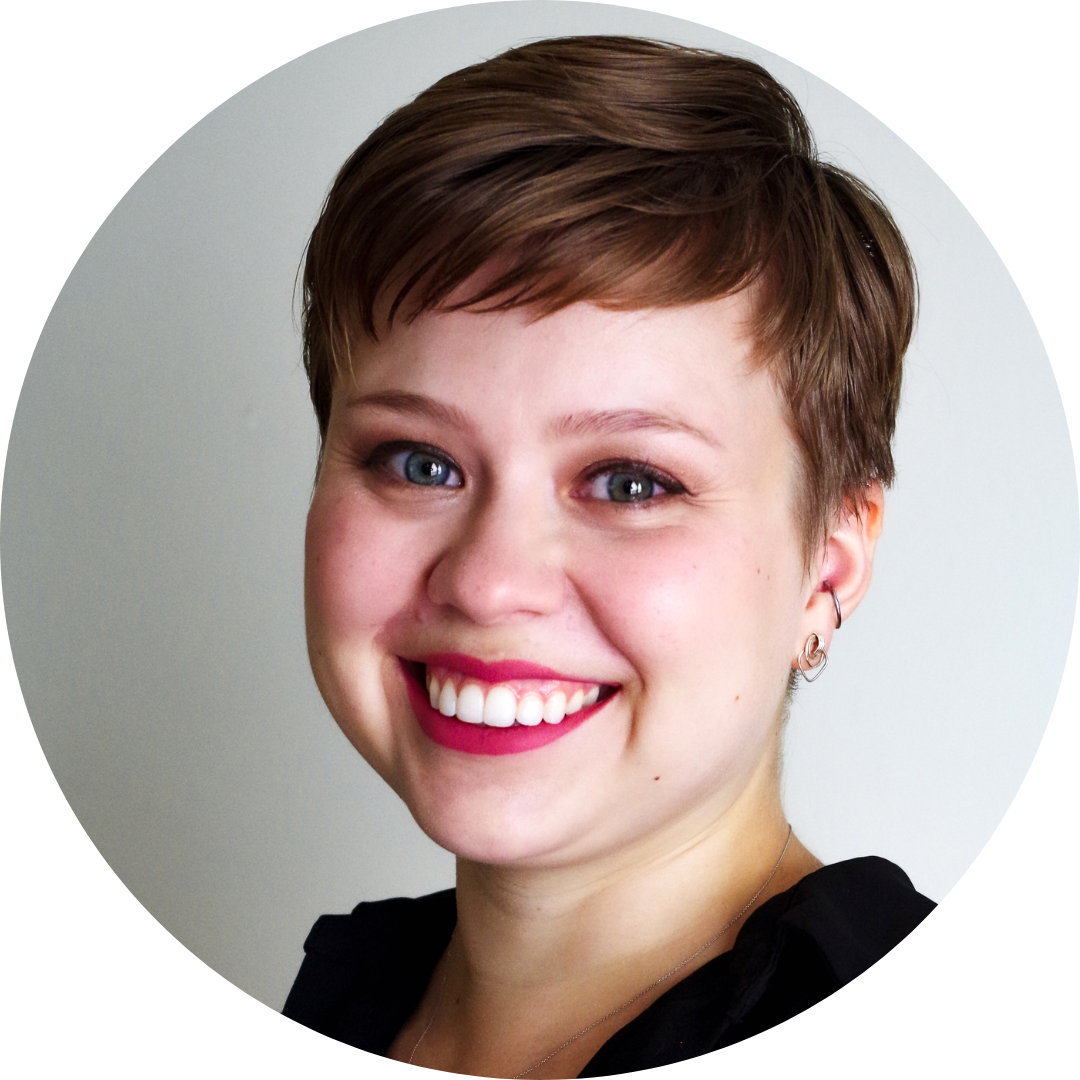 Stacy Jolena Collins (B.Mus w. Hons, R.M.T.) has always had a passion for music and music education. She has worked in classical, musical theatre and choral settings, and has over a decade of experience in the field of music education. She graduated with honours from University of Toronto's Bachelor of Music Education program in 2015, majoring in voice & piano. She studied piano with the late Boyanna Toyich, and voice with Frédérique Vézina and the late Lynn Blaser.
Stacy works as an educator, performer, music director, conductor, and accompanist with many organisations in Toronto. She opened Stacy Jolena Studio in 2018 where she teaches piano and voice lessons, and is a Professor at George Brown College's Ballet Jörgen Dance Program, providing vocal instruction for their Commercial Dance students. She is truly grateful to teach and share in the Arts, and to see the love for them grow in the next generation.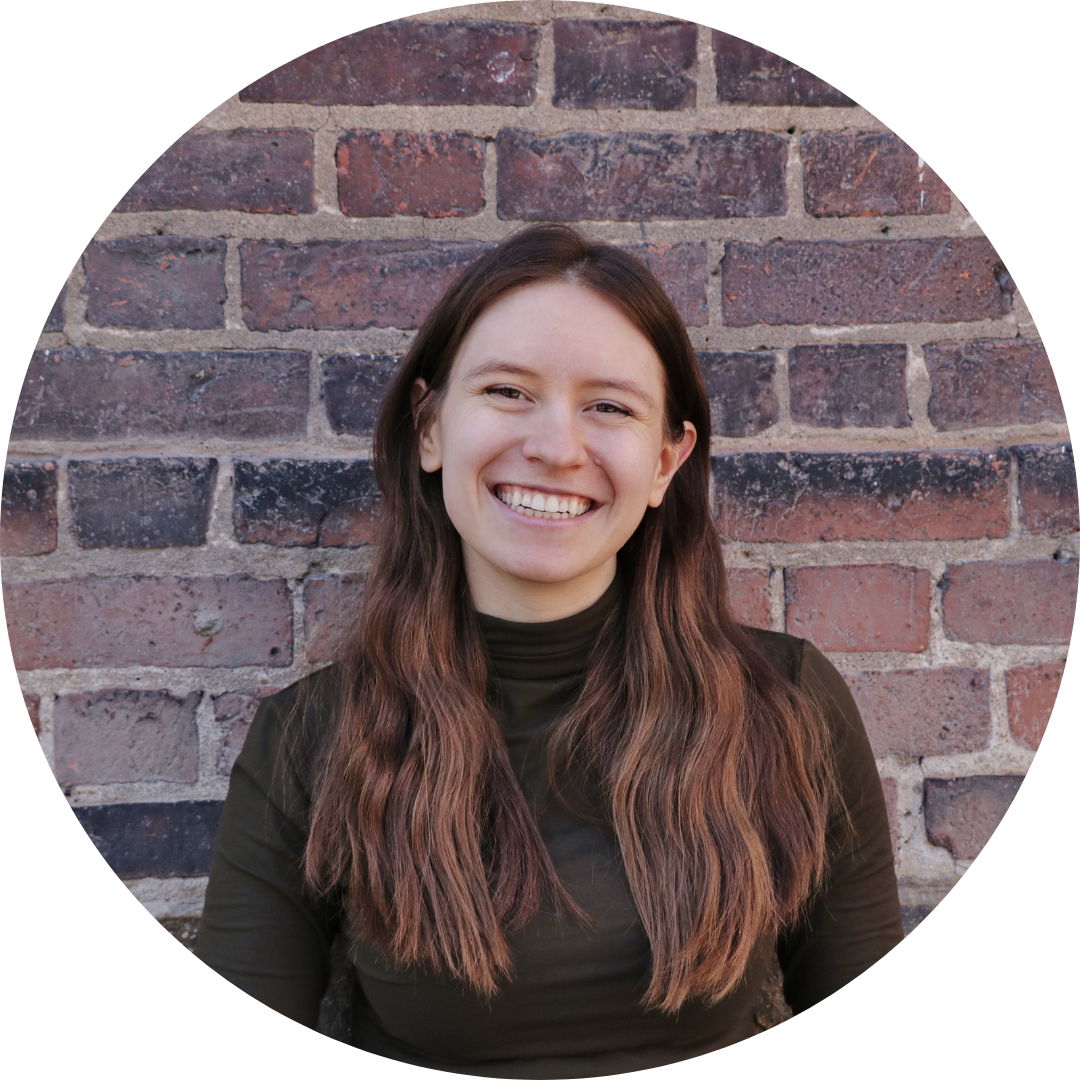 Zoë Gotziaman
Conductor, Butterfly Chorus
Zoë is a mezzo-soprano and conductor based in Toronto.
Ensemble highlights include singing with Canzona, Dead of Winter, Xara Choral Theatre, and being a Toronto Chamber Consort member with the Toronto Chamber Choir. This season she's excited to join The Nathaniel Dett Chorale and be alto section lead with VOCA Chorus of Toronto. 
Her education includes a Bachelor of Music degree from the University of Manitoba under the tutelage of Tracy Dahl, a certificate in ASL and Deaf Studies from George Brown College.
Zoë loves running around the operatic stage, and has been in over 30 operas/operettas. Her favourite roles performed include Hansel in Hansel and Gretel and Bradamante in Alcina.
This season she begins teaching Music and Movement at Sistema Toronto, and continues conducting the Butterfly Chorus here at the Canadian Children's Opera Company.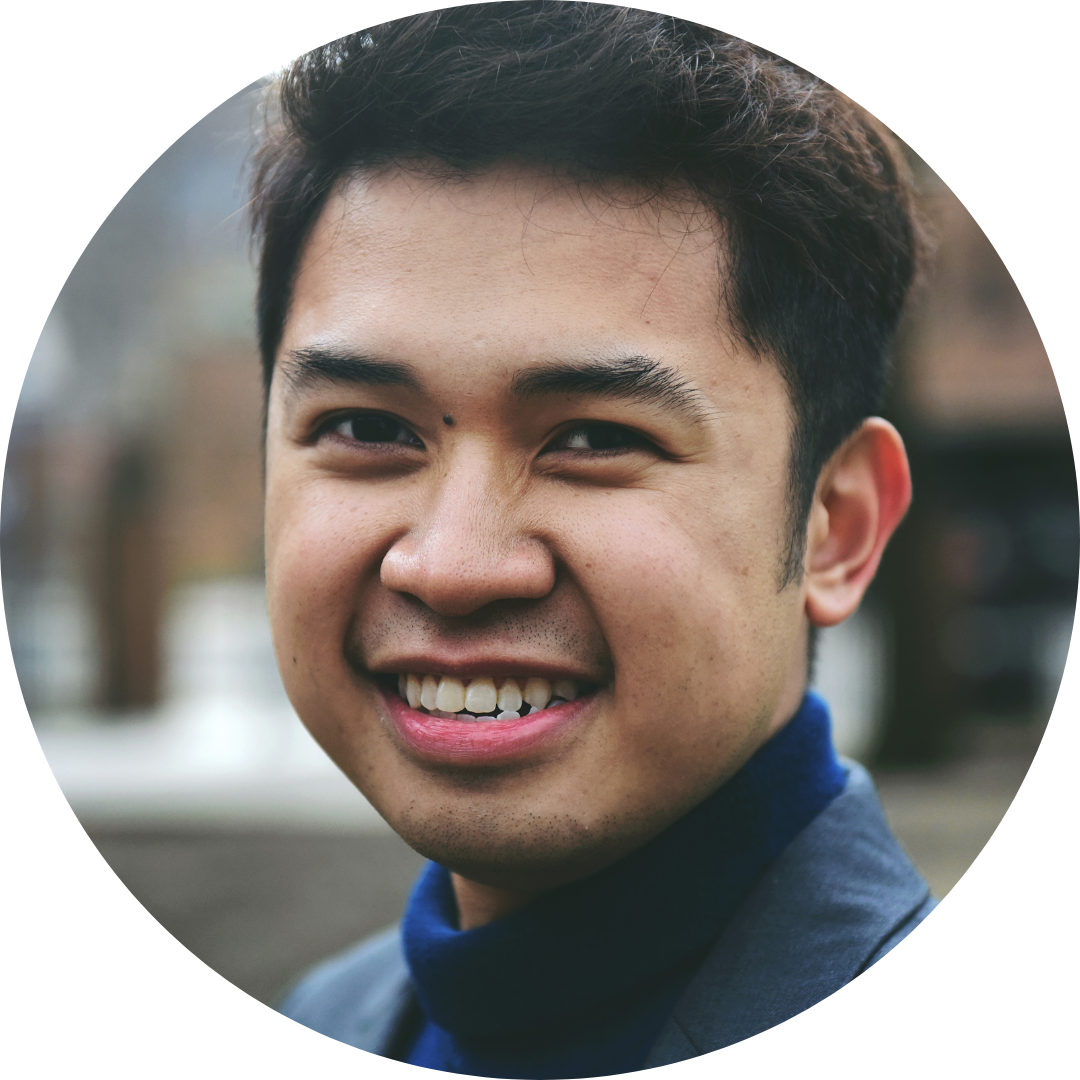 Tristan Savella
Pianist, Intermediate Chorus
Based in Toronto, Filipino-American pianist Tristan Savella has been an active performer in the United States, Canada, and Europe, including performances at Carnegie's Weill Recital Hall in New York City and the Schloss Mirabell in Salzburg, Austria. In 2013, his Piano Trio was chosen to represent the Eastman School of Music as part of "The Conservatory Project", sponsored by the Kennedy Center in Washington D.C..
Mr. Savella is an alumnus of the Interlochen Arts Academy, the Eastman School of Music (B.M. Applied Music), the Universität Mozarteum (M.A. Klaviersolistenausbildung), The Glenn Gould School (Artist Diploma). His principal teachers have included Nelita True, George Kern, John O'Conor and TJ Lymenstull. Furthermore, Mr. Savella is the recipient of multiple prizes at various national and international competitions, including third place at the Concours Flame in Paris and first place at the Bradshaw and Buono International Piano Competition in New York City.
He is currently in the Doctorate of Musical Arts Program at the University of Toronto, where he studied with the late Marietta Orlov, and currently studies with Jamie Parker and Lydia Wong.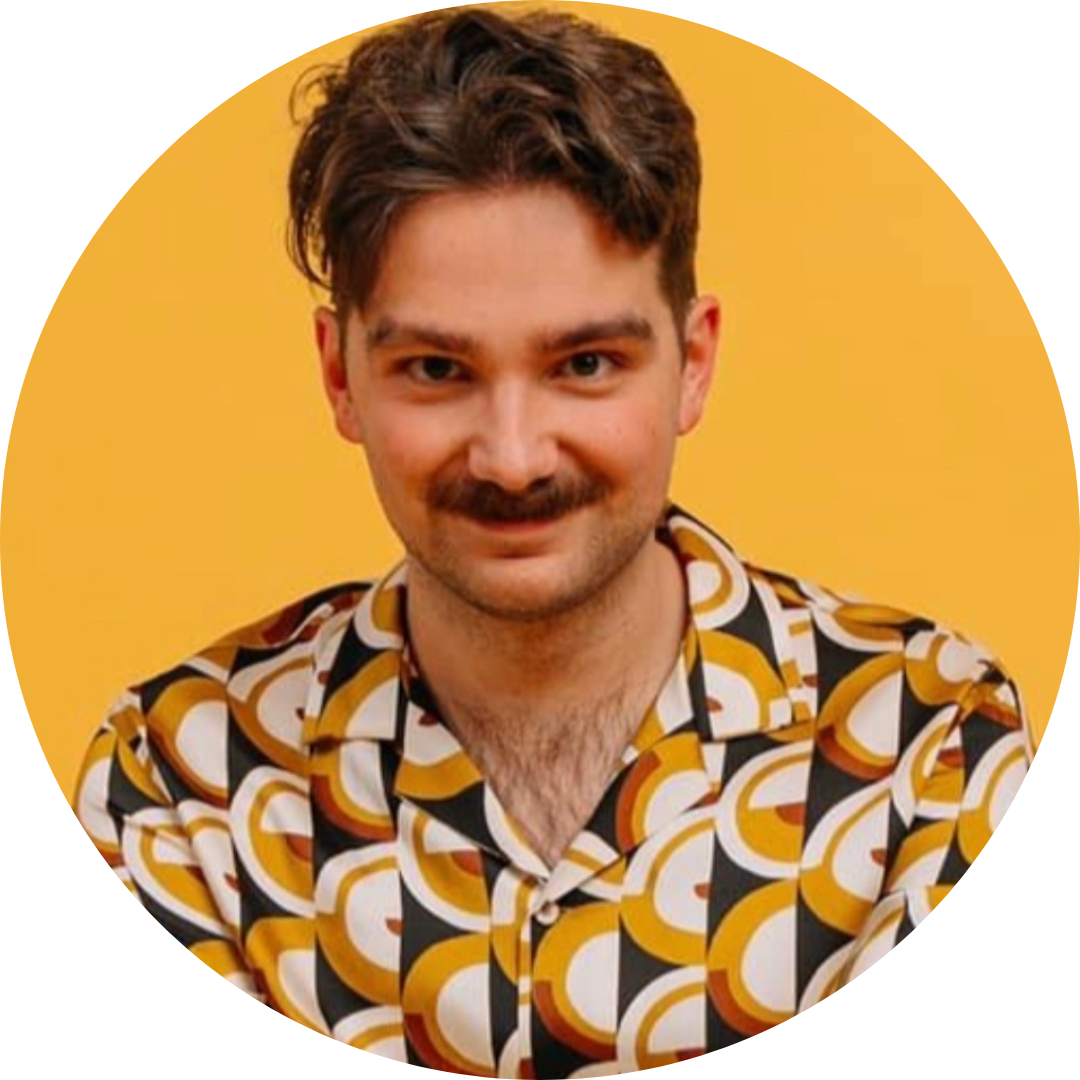 Zain Solinski
Pianist, Apprentice Chorus
Toronto-based collaborative keyboardist Zain Solinski is cultivating a performance career in contemporary, chamber, and vocal music. He studied under Dr. Deanna Oye for his Bachelor of Music degree in Piano Performance at the University of Lethbridge, and recently earned a Master of Music degree in Collaborative Piano under the tutelage of Dr. John Hess and Marianna Chibotar-Rutkevich at Western University. At Western he was a recipient of the Joseph-Armand Bombardier Canada Graduate Scholarship for his research into Polish Art Song. Recent artistic activities include performances with Tapestry Opera, Centric Music Festival and Slow Rise Music. Zain is one half of new Toronto-based duo mezzopiano alongside mezzo soprano Máiri Demings.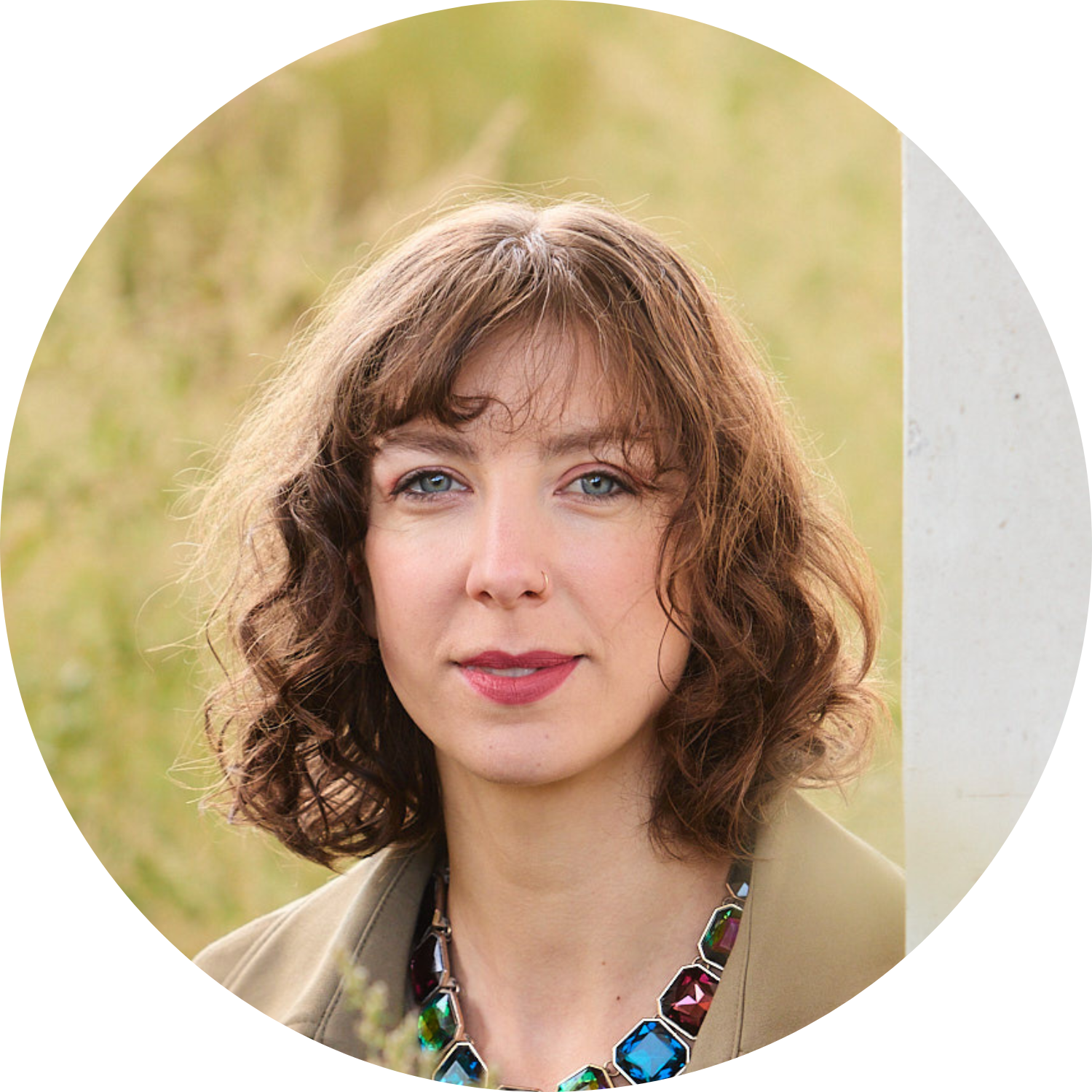 Claire Harris is a Toronto-based collaborative pianist, specialising in opera and contemporary repertoire.
Claire is Associate Director with Opera by Request, Toronto, and acts as Music Director for productions during their season. She is also pianist with Crossing Borders, a company performing works by living composers in Canada and internationally. Claire is the co-producer and pianist for Opera Revue, a Toronto-based company bringing opera to casual venues. She also works regularly as a répétiteur and coach with companies such as No Strings Theatre, Windsor Symphony, Mississauga Symphony as well as continuing vocal coaching work at the University of Toronto.
Prior to moving to Toronto in 2018, Claire was a staff accompanist at the Royal College of Music, London, as well as working with companies including English Touring Opera, the Rossini Young Artists' Festival, Opera Alumnus, and the Academie de La Roche D'Hys annual opera workshop in France.
Originally from New Zealand, Claire holds a Bachelor of Music from the New Zealand School of Music and a Masters from the Royal College of Music, London, England.
For the past year, she has been the pianist for Amarras, a Toronto-based contemporary Argentinian Tango ensemble.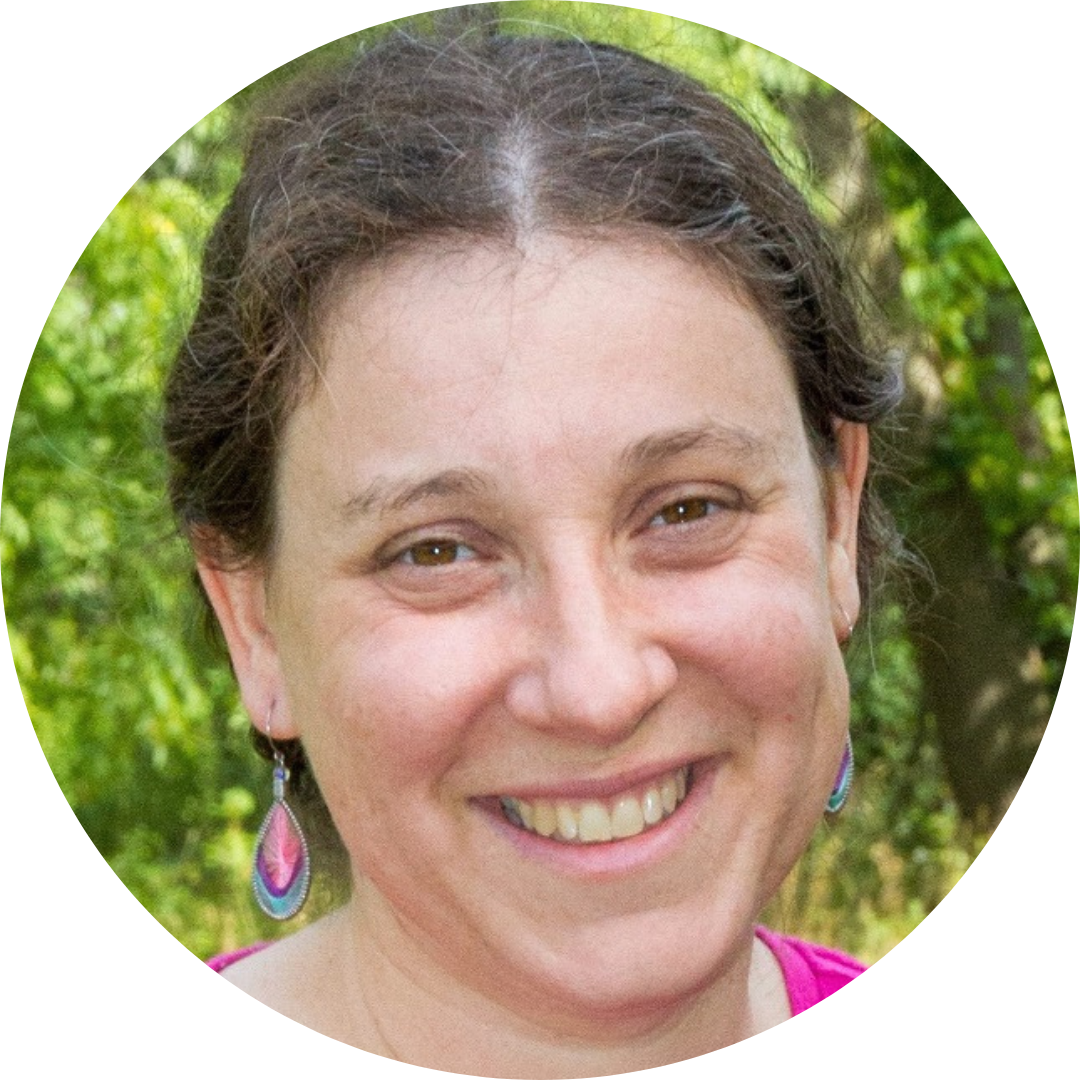 Adine Mintz
Conductor, Apprentice Chorus & Lead Teaching Artist and Administrator of Opera Kids Online
Since 2014, Adine Mintz has been a conductor and educator for the CCOC. She is the conductor of the Apprentice Chorus and the primary artist/educator & outreach coordinator for CCOC's in-school programming, inspiring students all over Toronto by creating original operas with them. With over 25 years of experience conducting operas and ensembles, her past credits include music director of the St. Clement Community Orchestra, director of the music school at Cosmo Music and musical director of Il barbiere di seviglia by Rossini at U of T. She has a Bachelor's in Music Education and a Master's in Conducting from the University of Toronto.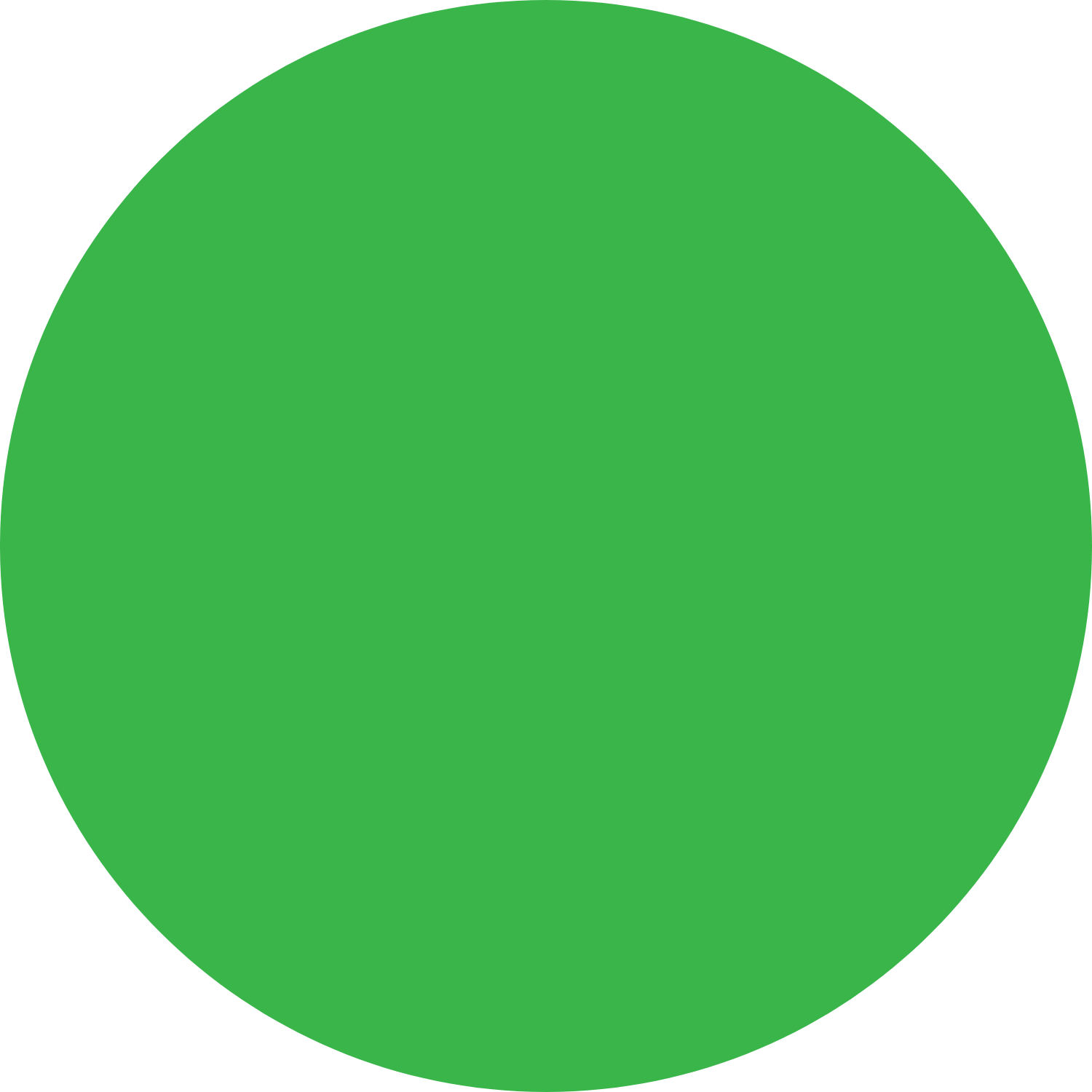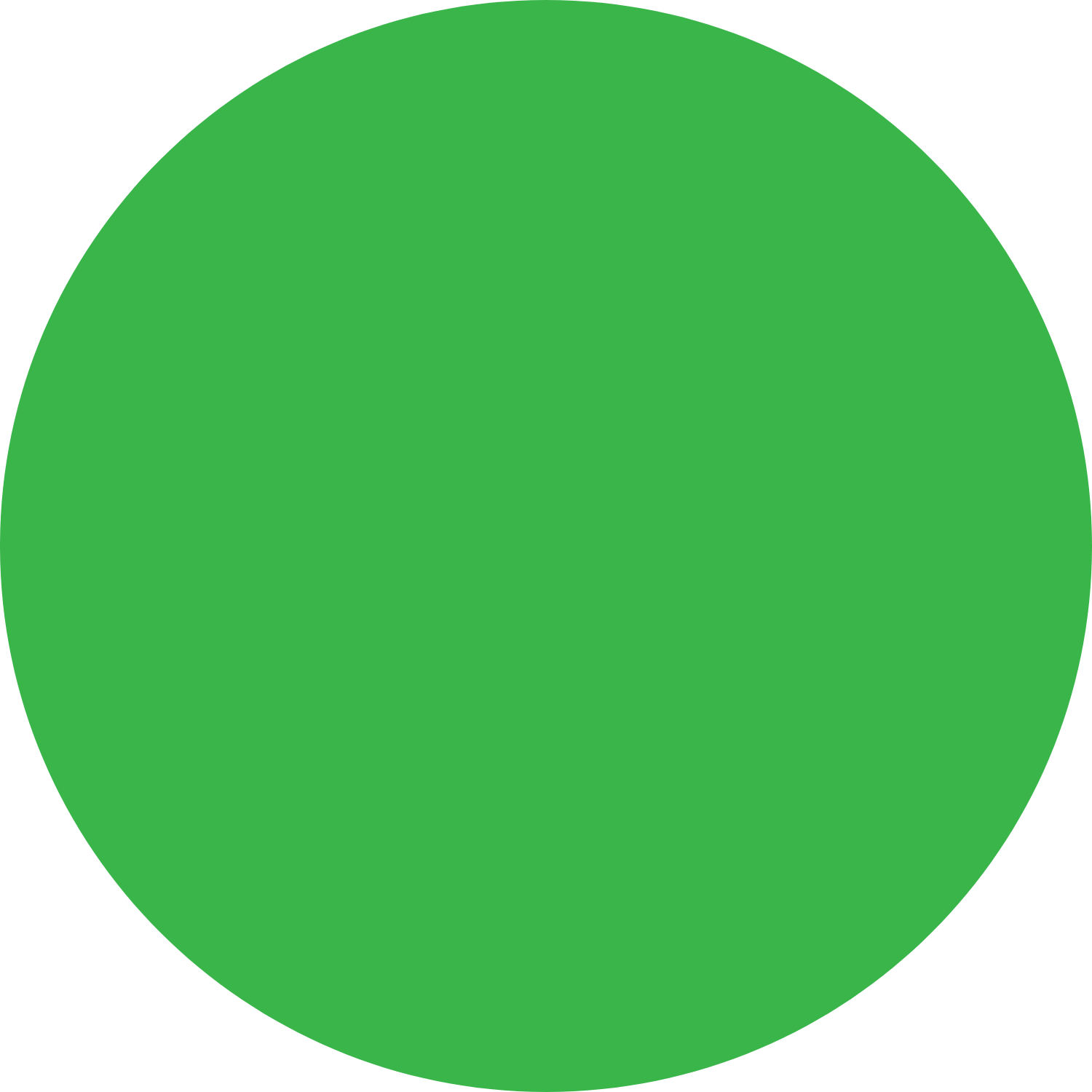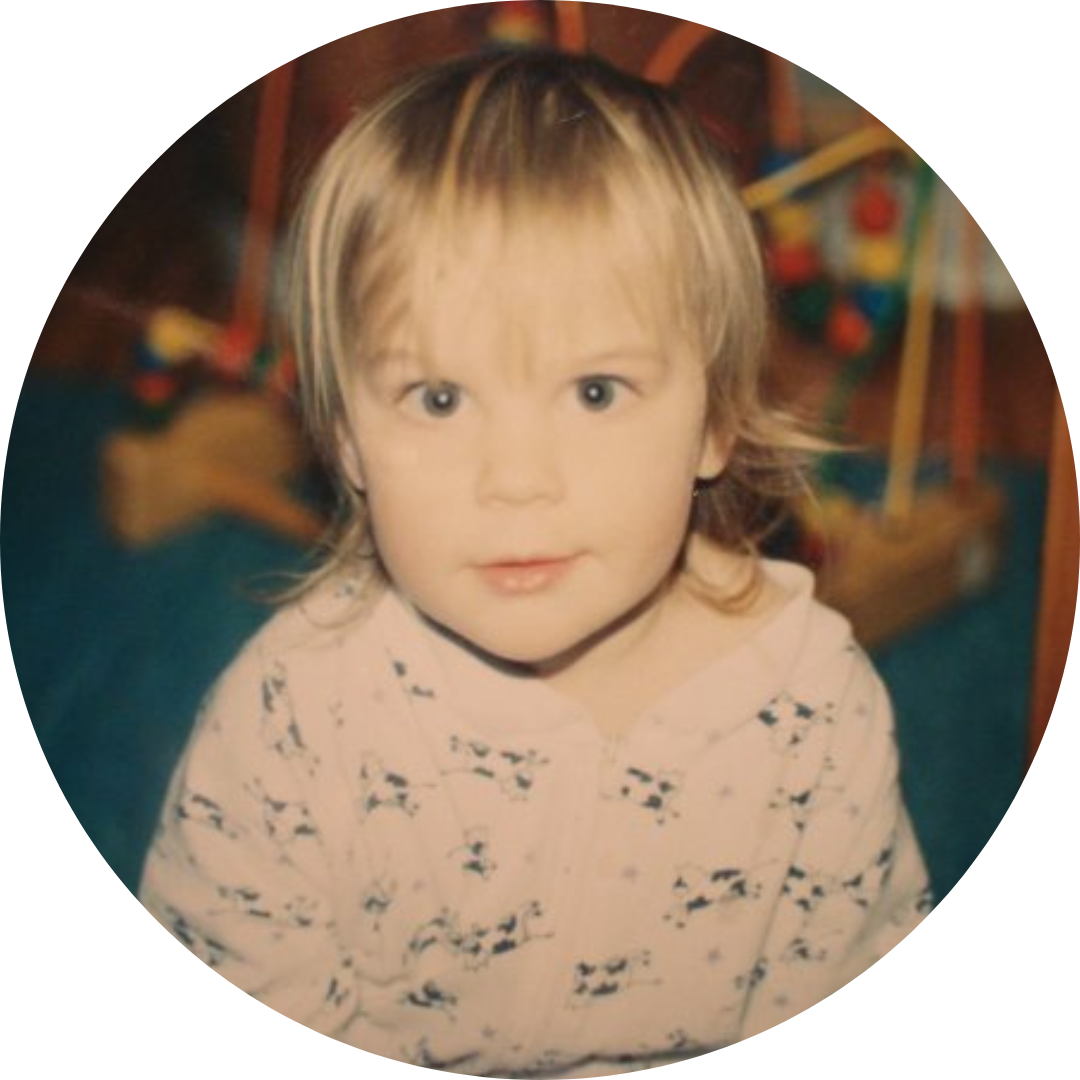 Alice Norton-Bell
Registrar & Operations Coordinator
Alice Norton-Bell is an arts administrator and programmer with a background in libraries, archives and museums. She is a graduate of the University of Toronto's iSchool having earned both a Master of Museum Studies and a Master of Information with concentrations in library and information science, as well as archives and records management in 2018.
Alice has a detailed history of work and volunteer experience with past roles for the Museum of Inuit Art, the Multicultural History Society of Ontario, the Toronto Public Library, the Toronto Railway Museum, the John M. Kelly Library, and most recently one of Toronto's six local arts service organizations, Scarborough Arts. 
She is passionate about the field of arts and culture and is thrilled to be able to continue to support and promote the incredible artistic programming and opportunities being offered by the CCOC alongside a team of talented leaders, artists, and administrators!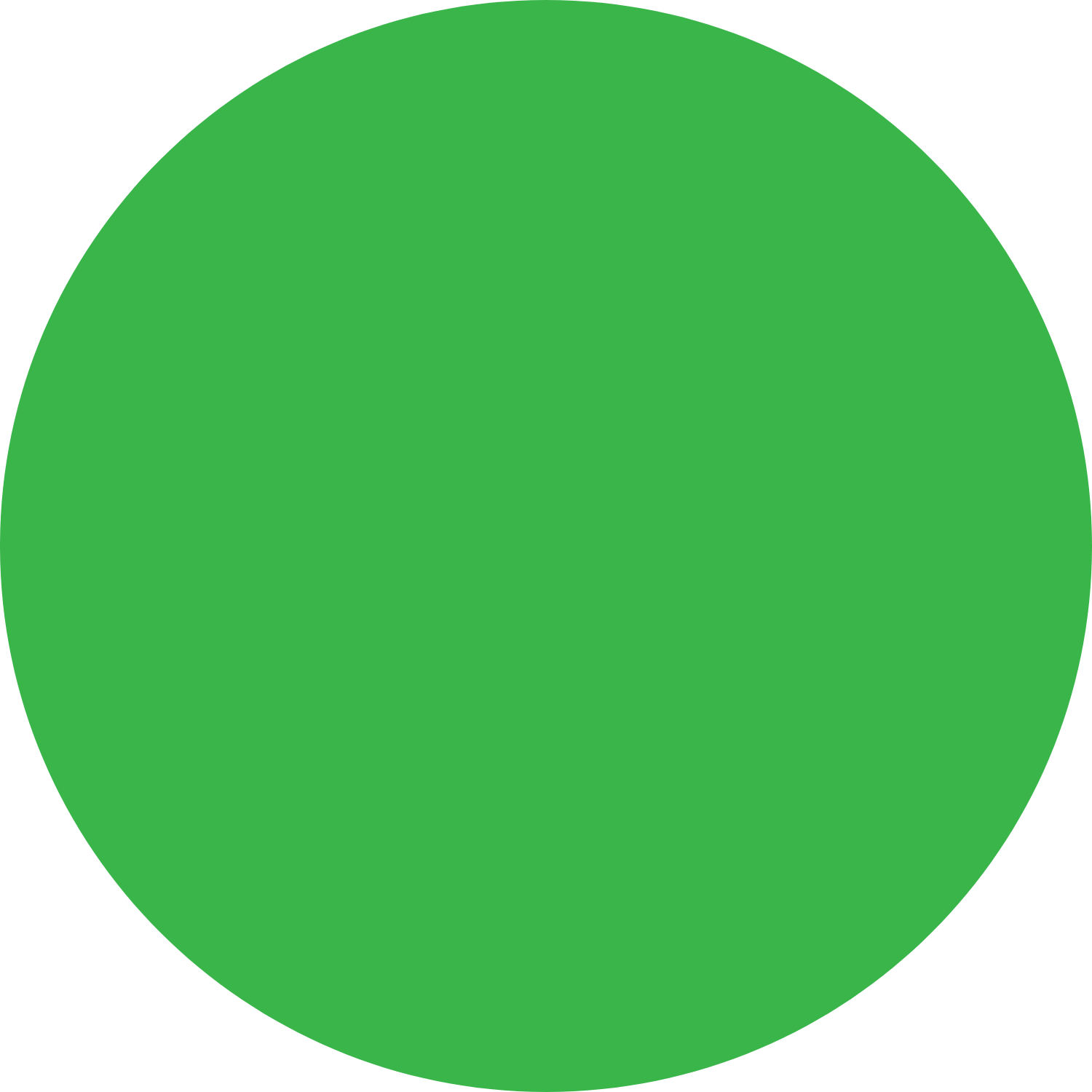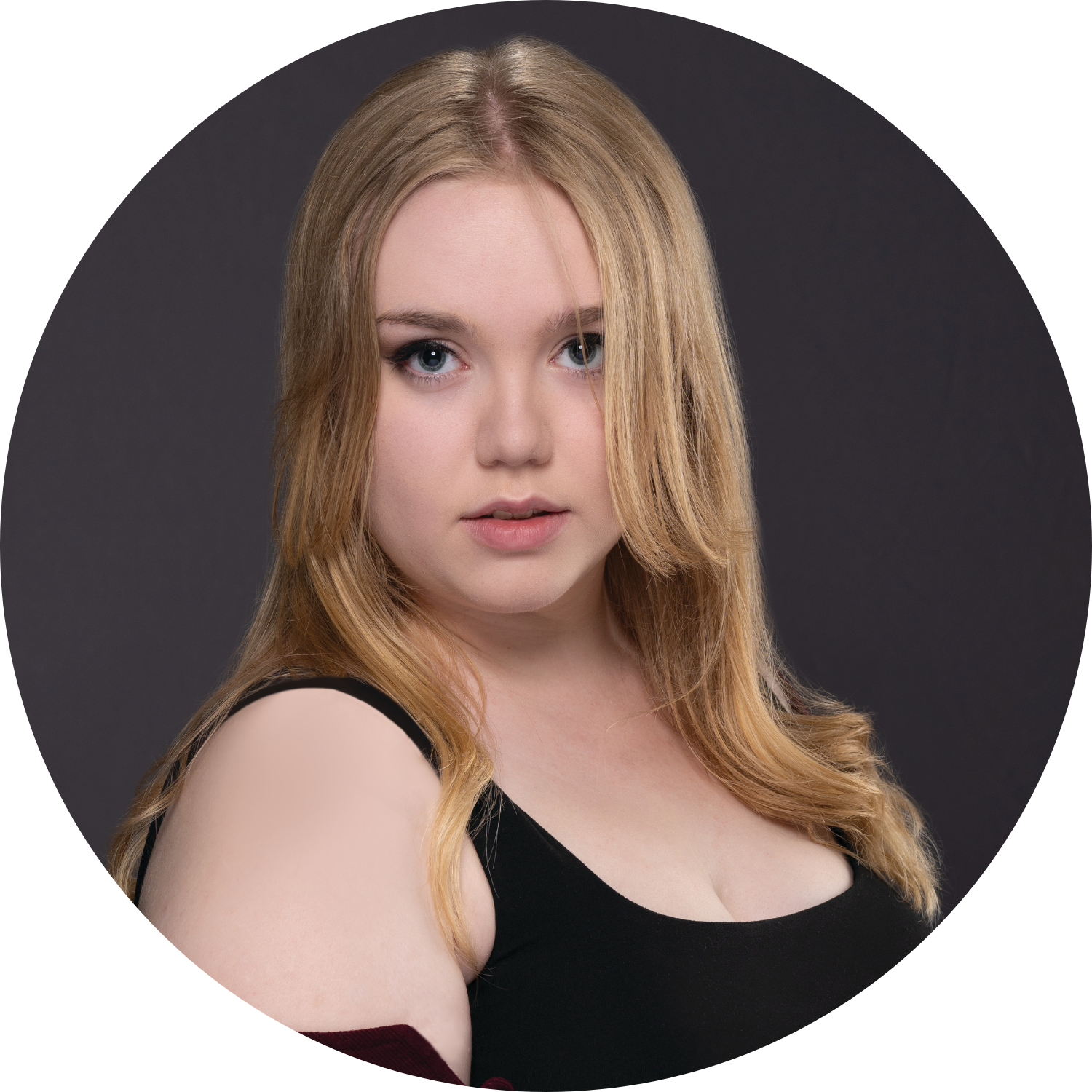 Nora-Jane Bonner
Program Assistant, Intermediate Chorus
Two-time Royal Conservatory of Music (RCM) Gold Medalist Nora-Jane Bonner has immersed herself in music her entire life, with a special focus on classical training. She is a high-achieving young musician, who recently placed first in the Alberta Provincial Music Festival for the second time, and was a national semi-finalist in the NATS Student Auditions. She also received four ARMTA Gold Medals for exceptional vocal exam marks.
Nora-Jane has performed in the RCM's production of John Blow's Venus and Adonis, Juno Awards Pop-Up Concerts, and various professional theatres, as well as occupied compositional, educational, and directorial positions throughout her career, including instructing private voice and theory students through studio lessons and vocal masterclasses. She now is studying opera at the RCM's Glenn Gould School for her Bachelor's Degree in Vocal Performance under the guidance of her studio teacher Stephanie Bogle and vocal coach David Eliakis.
She is thrilled to join the CCOC to continue her work with young musicians and sharing her love of music with the next generation of opera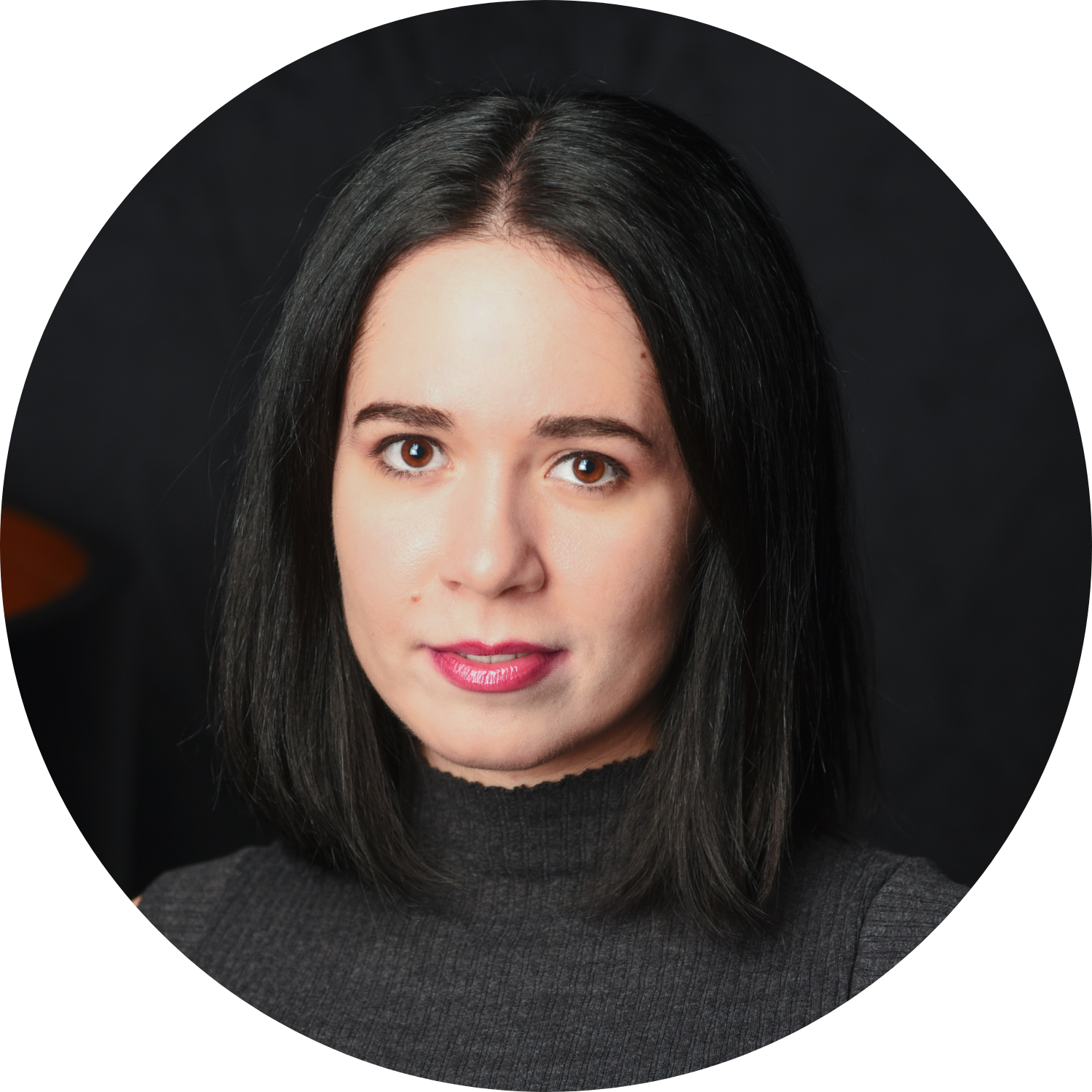 Maria Milencic
Program Assistant, Apprentice Chorus
Canadian mezzo-soprano Maria Milenic is an up-and-coming operatic mezzo-soprano, choral singer, and voice teacher. Originally from Newmarket Ontario, Maria has established a strong musical presence in Toronto, Canada. She is a Serbian-Croatian heritage speaker and is fluent in French, following her language studies at the University of Toronto, where she majored in both voice performance and French language arts. Maria's singing career began at the age of five, belting Canadian pop icon, Avril Lavigne's hits in her bedroom. She has now progressed to the Koerner Hall stage, moving audience members to tears with her most recent performance of the role Minskwoman in Jonathan Dove's Flight. Maria made her international debut at the Berlin Opera Academy as Hänsel in Hänsel und Gretel. Other stage highlights include Cherubino in Le nozze di Figaro, Ljubica in Ana Sokolovic's Svadba, Ada in Ivan Caryll's The Shop Girl, Mrs. Hildebrand in Kurt Weil's Street Scene, and Javotte in Massenet's Manon, among others.  Maria has been a featured soloist with the York Symphony Orchestra, the Arcady Ensemble, and has performed with the Dior Quartet.
Maria has been teaching singing and piano for the past eight years. She recently formed her own independent music lesson practice under the name of Tune-up Music Studio and enjoys helping young and old voices alike reach their full potential. She is an RCM certified teacher for elementary piano and has been playing the piano since the age of seven. During her time at the University of Toronto, she honed her vocal pedagogy passion by working with Shannon Coates to polish her teaching skills, as well as with Zimfira Poloz, whom which she studied how to teach young choirs. Maria is extremely passionate about choral conducting and is so excited to be a part of the CCOC team. She hopes to continue her musical journey and hopefully conduct her own choir one day.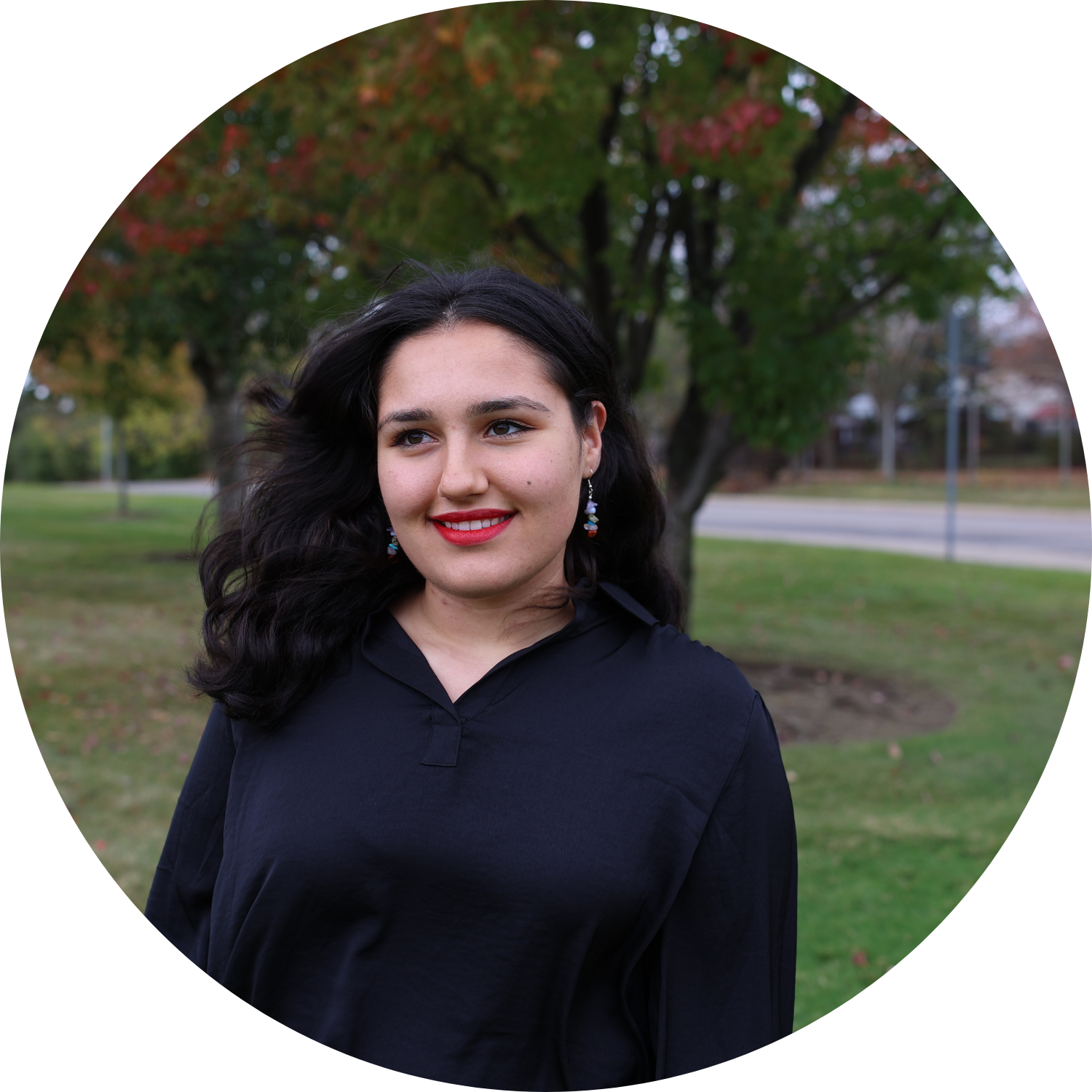 Eliza Abbott
Program Assistant, Ruby Chorus
Eliza is a student currently in her first year of the B.Mus.Ed program at the University of Toronto specializing in Music Education.
Eliza was introduced to live music at the age of 5 when she was taken to watch an opera with her parents in the Brampton Rose theatre. This experience with music, along with the opportunities that she has gained while attending an arts program in middle school and a music program from high school, has sparked her passion to inspire the next generation through teaching music.
Her long term professional goal is to teach music full time to students of all ages.
Savannah Munro
Program Assistant, Butterfly Chorus
Savannah is a CCOC alumni currently attending the University of Guelph-Humber and studying Early Childhood Studies. As a performer, Savannah's experience ranges from theatre, to playing cello, conducting, and singing both as lead in a band and an alto in several choirs.
Savannah has worked in theatre through varying avenues, both on and backstage, and adores all aspects of it. She has performed in operas such as the CCOC's staging of Hans Krasa's Brundibar as well as Alice Ping Yee Ho's The Monkiest King and its 2020 cast recording.
Within musical theatre she has worked as an Assistant Producer and most recently held the position of Marketing Manager on Curtain Call Production's Board of Directors for their 2023 production, Heathers.
Since being a part of the CCOC was an incredible experience during her formative years as an artist, Savannah is excited to return to the company and is looking forward to supporting the next generation of aspiring performers!
Our CollaboratIONS
As a cornerstone of our commitment to artistic excellence, the CCOC has performed with renowned artists, composers, and institutions.
These unparalleled performances infuse our program with a level of exposure and expression that prepares our young people to play a leading role on the global stage. The experiences make a lasting impression on singers, instilling in them the belief that their voice has meaning and power in this world and that their opportunities for their success, through connection and community, are abundant.
The highlights coming soon will offer a look at just some of the incredible opportunities afforded to Toronto and the GTA's youth through COC's one-of-a-kind programming.